How to Insert Pictures into PowerPoint 2013 from a File
How to Insert Pictures into PowerPoint 2013 from a File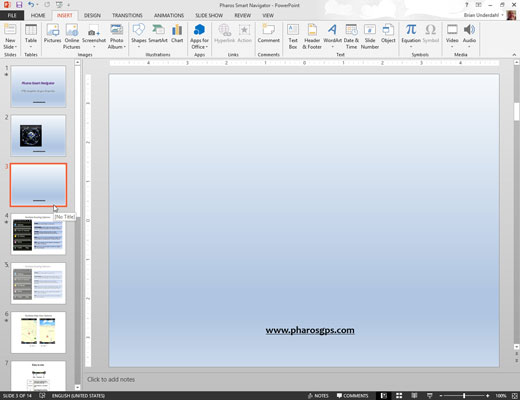 14
Move to the slide on which you want to splash a picture and open the Insert tab on the Ribbon.
Select the slide that you want to modify in the gallery. If you need a new slide for your picture, insert the slide or duplicate an existing one.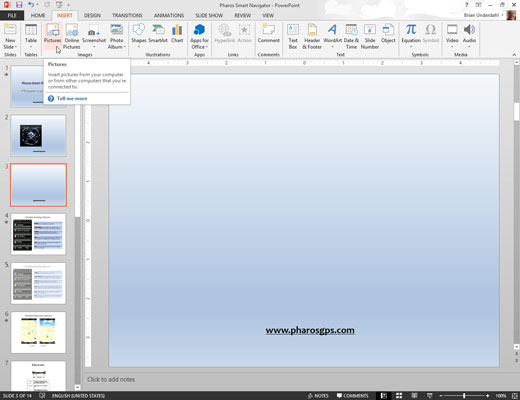 24
Click the Pictures button in the Images group.
This step summons the Insert Picture dialog box.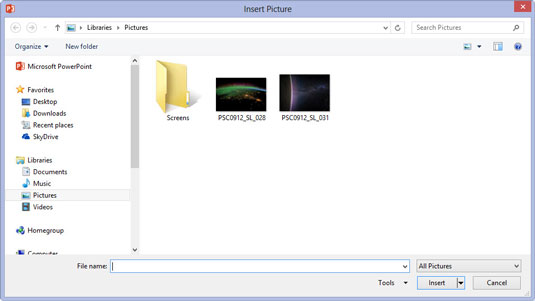 34
Dig through the bottom of your hard drive until you find the file that you want.
The picture you want might be anywhere. Fortunately, the Insert Picture dialog box has all the controls you need to search high and low until you find the file. Just click the icons at the left side of the box and you're halfway there.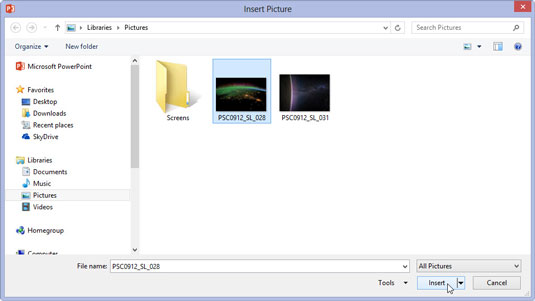 44
Click the file and then click Insert.
You're done! The picture has been inserted on a slide.
PowerPoint scales your pictures so that they fill as much of the slide as possible. You need to resize the picture if you want it to be smaller. Just select the picture and then drag one of the size handles in the corner of the picture.