How to Crop a Picture in PowerPoint 2013
How to Crop a Picture in PowerPoint 2013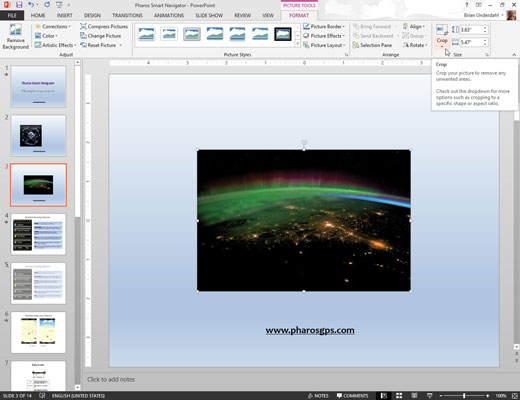 13
Select the picture and click the Crop button located near the right side of the Format tab on the Ribbon, in the group labeled Size.
The selection handles change to special crop marks.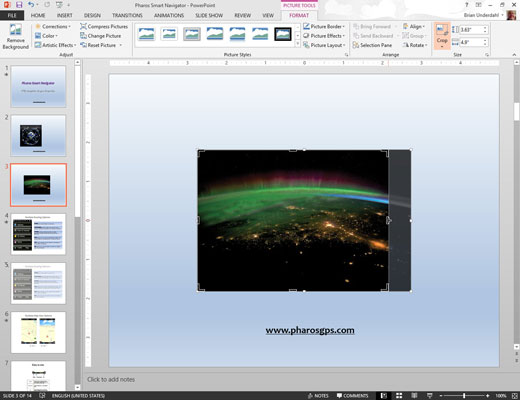 23
Drag the crop marks around to cut off part of the picture.
When you crop a picture, the picture still retains a basic rectangular shape.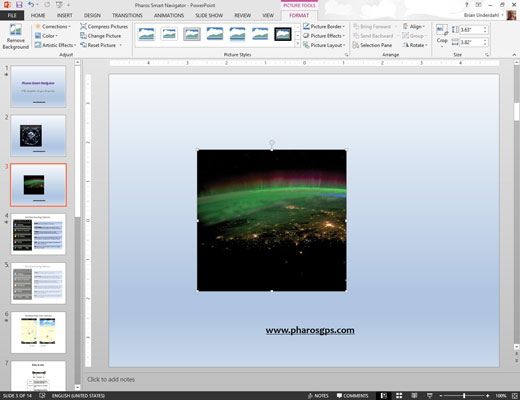 33
When you're satisfied, press the Esc key.
If you decide later that you don't like the cropping, you can right-click the picture and choose Format Picture from the menu that appears. Then click the Reset button.