How to Subscribe to Podcasts via Outlook 2013
How to Subscribe to Podcasts via Outlook 2013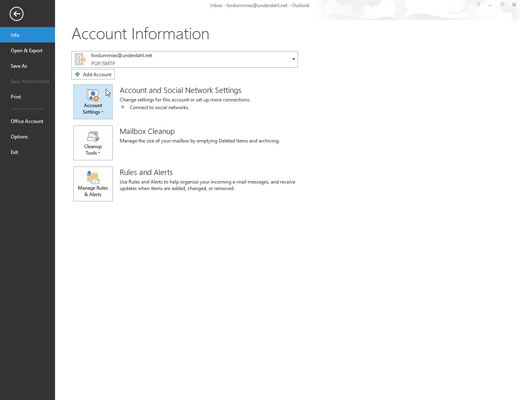 16
Click the File tab, and then choose Account Settings under the Account Settings button.
The Account Settings dialog box appears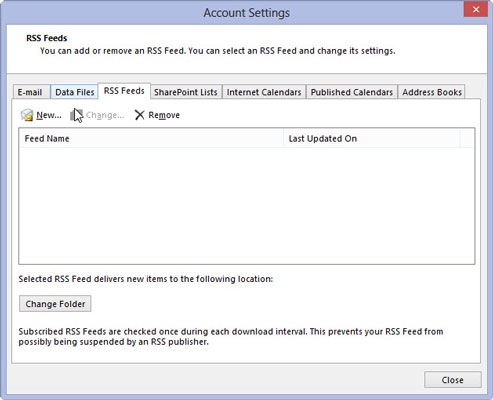 26
Click the RSS Feeds tab.
The RSS sign-up page shows the list of feeds to which you've subscribed.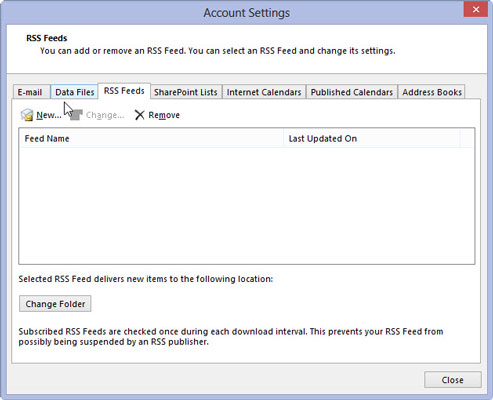 36
Click the New button.
The New RSS Feed dialog box appears.

46
Enter the URL of the RSS feed you want.
This typically looks like an unusually long URL. If you enter the address inaccurately, it won't work.

56
Click the Add button.
The RSS Feed Options dialog box shows a variety of changes you can make to your subscription.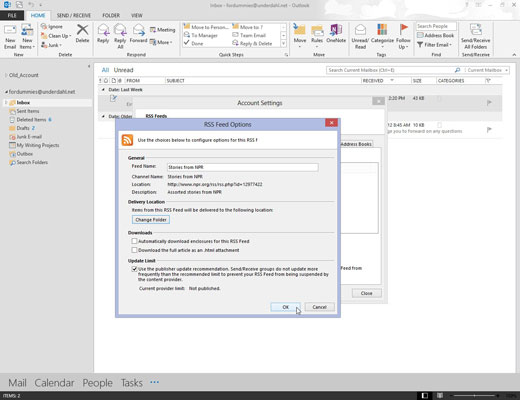 66
Click OK and click Close.
Subscribing to a podcast takes a few more steps in Outlook than it does in Internet Explorer, but you get more options. You can also subscribe to a feed through Internet Explorer, then go to Outlook's RSS page, select that feed, and click the Change button to modify your options.