How to Set Up Classes in QuickBooks 2014
How to Set Up Classes in QuickBooks 2014
QuickBooks lets you use classes to segregate or track financial data in ways that aren't possible when you use other bits of accounting information, such as the account number, the customer, the sales rep, the item, and so forth. A firm can use classes, for example, to segregate financial information by stores, business units, or geographical territories.
To set up classes, follow these steps: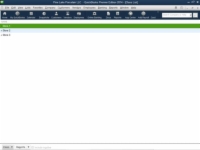 1

Choose the Lists→Class List command.

QuickBooks displays the Class List window.

If you don't see the Class List command, choose Edit→Preferences, click the Accounting icon, click the Company Preferences tab, and select the Use Class Tracking check box.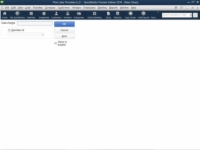 2

To create a new class, click the Class button at the bottom of the window, and choose New from the Class menu.

QuickBooks displays the New Class window.
3

To name the new class, enter a name or abbreviation in the Class Name box.

Note that you enter the class name whenever you record a transaction that falls into the class. For this reason, you don't want to create lengthy or easy-to-mistype class names. Keep things short, simple, and easy.
4

If the class that you're setting up is actually a subclass of a parent class, select the Subclass Of check box and then choose the parent class from the Subclass Of drop-down list.

After you describe the new class, you can click OK to save the class. Alternatively, you can click Cancel to not save the class. Or you can click the Next button to save the class and redisplay the New Class window.

If you don't want the class to be used anymore, you can select the Class Is Inactive check box.

The Class menu, which appears when you click the Class button, also supplies commands for editing the information of the selected class, for deleting the selected class, for making the selected class inactive, and for printing a list of classes, as well as several other useful commands. All these commands are pretty straightforward to use. Go ahead and experiment with them to find out how they work.