How to Set Up a Job in QuickBooks 2010
How to Set Up a Job in QuickBooks 2010
Accounting may work a bit differently when a firm organizes its work into projects or jobs. Fortunately, QuickBooks makes job costing, or project costing, pretty darn easy. You may want to set up a job in QuickBooks because your firm may need to track revenues and expenses — not just by a standard chart of accounts, but also by jobs or projects.
2

To set up a job for a particular customer, right-click the customer and select Add Job from the pop-up menu that appears.

The New Job window appears.
3

In the Job Name text box, enter a name for the job or project.

For example, a home builder may use the address of the home as the job (perhaps just the street address would suffice).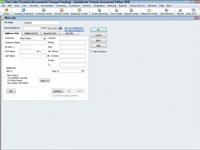 4

In the Address Info tab, fill in the fields to provide information about the address of this job.

Filling out this tab is optional.
5

In the Additional Info tab, include any relevant information.

You don't have to enter any information in this tab if you don't want to.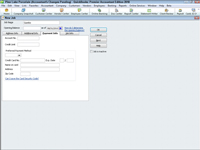 6

Add account and credit information in the Payment Info tab.

This tab includes a Preferred Payment Method section.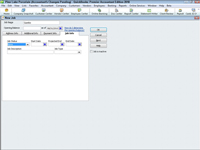 7

In the Job Info tab, clarify what the job is and how it's going.

This tab provides drop-down lists that you can use to identify the job status or the job type. The tab also provides text boxes that you can use to enter the job start date, projected end date, and actual end date. If a job is inactive and you no longer want it to appear in the Customer Center window's list, you can also select the Job Is Inactive check box.
8

After you fill in all the information about this job that you want to, click OK.

And that's that. Essentially, all you do to begin tracking jobs is to add jobs to the Customer Center window's Customer:Job List. Sweet, right?