How to Find Anything (and Its Reviews) on Amazon
How to Find Anything (and Its Reviews) on Amazon
Amazon is America's top online retailer. You can buy almost anything on Amazon, and almost every product has a long list of customer reviews. Read the reviews on Amazon even if you choose to buy an item elsewhere.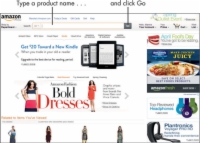 1

Go to Amazon in your browser.

You arrive at the Amazon home page. At the top of the page is a search box where you can type in the name of any product: book, DVD, camera, cosmetic, tool, grocery item, and more.
2

Click Go.

Your search presents a new page containing a list of items that match your keywords.
3

Click the name of the item you want to read reviews about.

You arrive at the product page.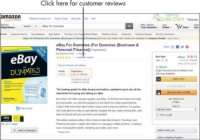 4

To get to the reviews, click the number of customer reviews just below the title at the top of the product page.

When you arrive at the reviews page of an item, you first see the most helpful favorable review and the most helpful critical review.