Baby Signing For Dummies Cheat Sheet
Baby Signing For Dummies Cheat Sheet
Baby signing builds a bridge between you and your hearing baby or toddler. When baby knows how to sign before he or she can speak, it reduces frustration all around. Teach your child some basic signs for family, animals, mealtimes, and the outside world.
Some Basic Signs to Teach Baby
Babies and toddlers can use some basic signs when you leave them with a caregiver or pick them up, when they learns who's who in a family, and when they want to melt your heart by showing they love you.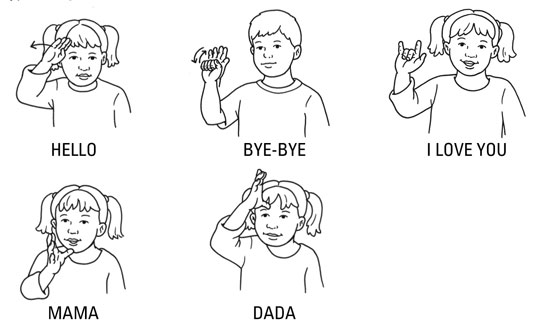 Baby Signing for Mealtime
Mealtime signs can prevent frustration for babies and toddlers (and you!) if they know how to express their needs. Baby signing during meals means less cleanup time (no more mushy peas on the walls) and a happier baby.

Five Animals for Baby to Sign
Animals are a big deal for babies, so knowing how to sign animals is important. After all, babies see them in books, on television, as toys, and more.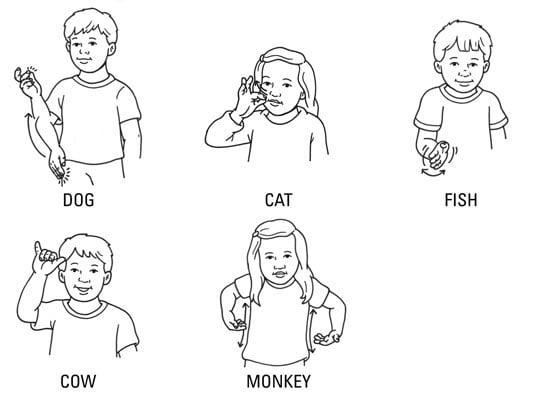 Baby Signing for the Great Outdoors
Making baby signs for the outdoors is something that a child will do enthusiastically. There's a whole world of learning outside, and babies seem to instinctively know that.