How to Edit Your Data Source in Tableau
How to Edit Your Data Source in Tableau
If you've created a Tableau workbook using a data source that changes in location, you might have issues with the visualizations in your workbook. Fortunately, Tableau provides you with the option of editing your data sources if this type of situation arises.
To edit your data source, follow these steps: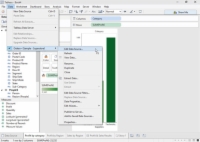 1

Select your existing data source from the Data menu and then select Edit Data Source from the submenu that appears.

Note that, for this example, you should assume the location of our Excel file has moved.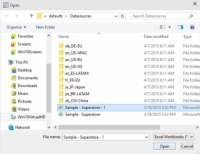 3

Use the Open dialog box to navigate to the location of your new data source.

Select the source you want to use.
4

Click the Open button to continue.

Tableau connects to the new data source and returns you to the Data Source Page so that you can make any necessary adjustments.

After you've created views and dashboards based off of a data source, you can use them for a different data source without having to build everything all over again. Creating a copy of the workbook and then editing the data source in the copy allows you to keep the views but have them updated with new data. As long as the field names are the same or similar, the transition is quick and easy.