Using Professional Digital Photography Lighting Gadgets
Using Professional Digital Photography Lighting Gadgets
If you're willing to shell out the cash, you can get some high-quality lighting gadgets to use with your digital camera. Professional lighting tools can make your digital photography life easier, and the lighting you create can make your photographs look spectacular: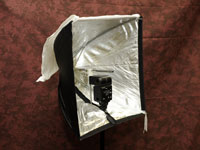 1

Use a soft box that comes with spring-loaded clips for mounting.

These devices are bigger than their less-expensive counterparts, and they feature a deeper well for the light to spread out in before hitting the frosted panel, as this figure illustrates.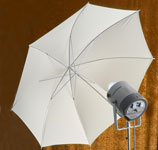 2

Mount your flash on a combination flash stand with photographic umbrella, like the one shown in this figure.

This kind of rig lets you set up a multiple-flash lighting system that produces very pleasing lighting without the expense of buying portrait studio flash heads.