How to Use AE Lock on Your Digital SLR Camera
How to Use AE Lock on Your Digital SLR Camera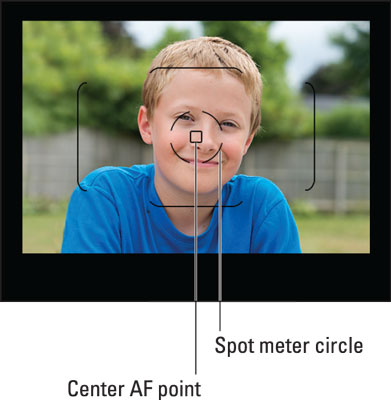 14
Change the metering mode to spot or center-weighted metering and center the subject in the viewfinder.
Although you can use any metering mode, switching to spot or center-weighted metering is a quick way to make the camera meter where you want it to. Some cameras enable you to manually select an AF point and use that for AE Lock when in certain metering modes. For example, new Canon cameras apply AE Lock to the selected AF point when you set the camera to Evaluative metering mode. Read your camera's manual for specifics.
Center the subject to use spot metering unless you are able to use a specific AF point with AE Lock.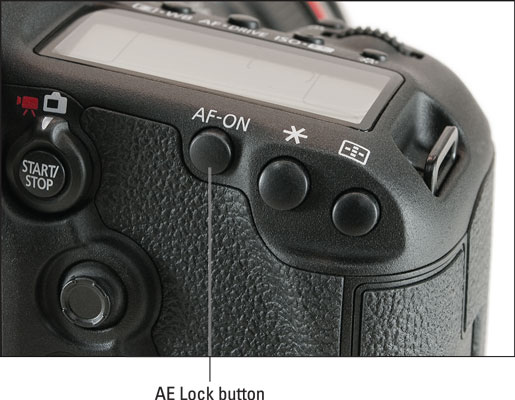 24
Press and hold the shutter button halfway down. Press and hold the AE Lock button.
Holding the shutter halfway down meters the scene and gets things in focus, unless focusing manually.
Press the AE Lock and hold it with your thumb. This locks the exposure into the camera. You may release the shutter button once the exposure is locked, but keep pressing the AE Lock button. Press the AE Lock button again if you want to update the exposure.
Some cameras have AE Lock on a timer that lasts a few seconds. If that is the case, you don't have to hold the AE Lock button down unless you want to lock that specific exposure in the camera for longer than the timer allows.
You might feel like you have too much to do with too few fingers. Use your left hand to support the weight of the camera while pressing the shutter and AE Lock buttons.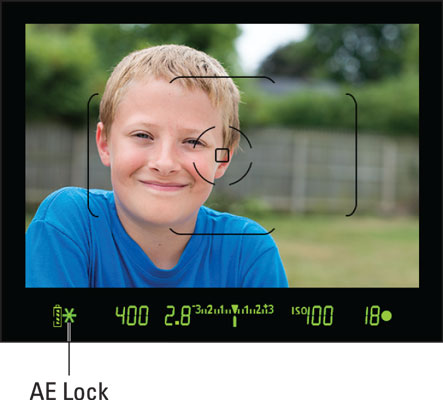 34
Recompose the shot.
While this is optional, it's the reason most people use AE Lock. AE Lock enables you to choose any metering point in the scene and then compose the shot the way you want. If you have a camera that enables you to use any AF point when spot metering, you can skip this step.
If your camera requires it, continue to hold down the AE Lock button.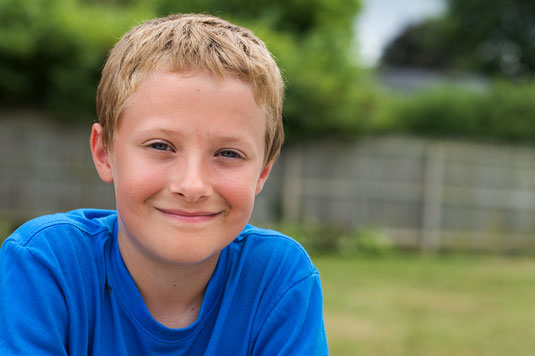 44
Take the picture.
AE Lock is a great way to make sure people's faces are exposed correctly when shooting portraits. Whether it makes a huge or minimal difference, it forces the camera to prioritize the center of the frame when you meter. This keeps dark and bright elements in the background from throwing the camera's exposure off.
If you want to take more shots with these specific exposure settings, note the shutter speed, aperture, and ISO; then switch to manual mode and dial in those values yourself.