How to Change the View on Your Canon EOS 6D
How to Change the View on Your Canon EOS 6D
ImageBrowser EX is quite versatile. You have three different ways to view images on your EOS 6D. You can view images in Thumbnail mode, Preview mode, and Full Screen mode. The mode you choose depends on the task you're performing.
You can perform all tasks in Thumbnail and Preview modes. In Thumbnail mode, you can perform changes to multiple images. In Preview mode, you work on one image at a time.
To view images in Thumbnail mode: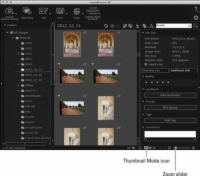 1

Click the Thumbnail Mode icon.

The view shows very small thumbnails. Click the thumbnail to reveal information about the image.
2

Drag the Zoom slider to increase magnification.

The thumbnails become bigger.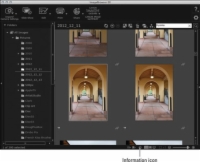 3

Click the Information icon to hide the image information and view thumbnails only.

The larger images make it easier for you to decide which images you're going to edit and which images need additional information.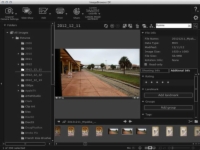 4

Double-click the thumbnail to view it the Preview Mode.

Preview mode shows one large image and a filmstrip of thumbnails below it. Some photographers find it useful to winnow (photographer-speak for choosing which images to keep and which ones to toss in the trash can) images in Preview mode.

When you view images in Preview mode, you can use the left and right arrow keys above the filmstrip to preview different images in the folder. You can also click the Preview Mode icon to view images in Preview Mode.