Features of the Canon EOS Digital Rebel XSi/450D
Features of the Canon EOS Digital Rebel XSi/450D
The following figures offer a handy guide to the buttons, dials, and other external features on your Canon EOS Digital Rebel XSi/450D. Note that the lens shown is the Canon EF-S 18–55mm IS (Image Stabilization) model sold with the XSi/450D; other lenses may not have the same features.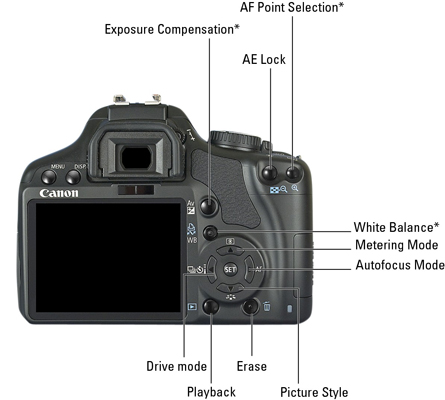 From the photographer's viewpoint.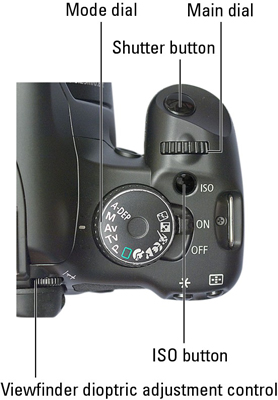 Looking down at the camera.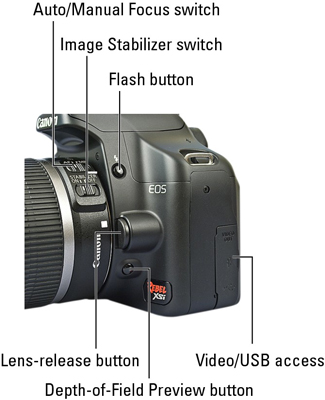 The flash, focus, and access buttons, switches, and port.
Controls marked with an asterisk have multiple functions.