How to Pit and Peel an Avocado
How to Pit and Peel an Avocado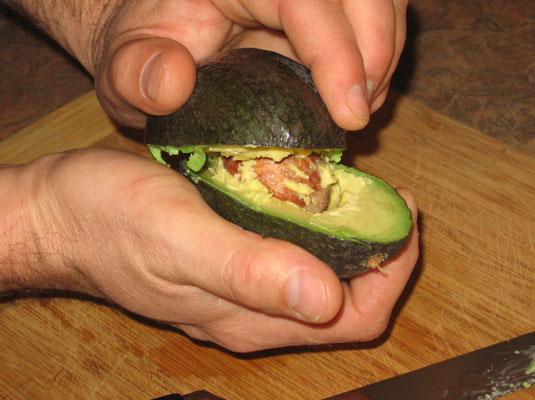 15
Slice the avocado in half lengthwise and twist it apart.
Isn't the seed pretty?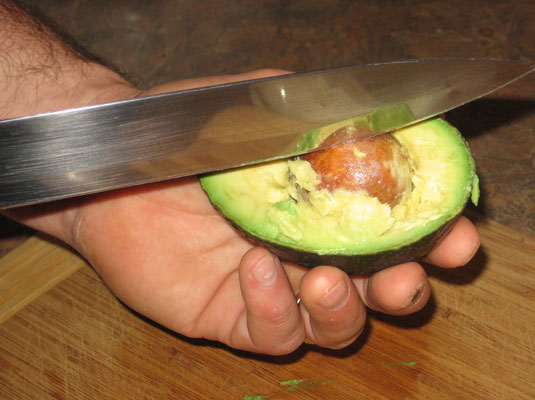 25
In one hand, hold the avocado half that contains the pit; use the other hand to firmly strike the pit with the blade of a chef's knife.
You want the knife to embed itself into the pit so that you can use the knife as a lever to remove the pit.
TIP: Uncomfortable with your knife skills? Make a sturdy "nest" from a rolled up kitchen towel and place it on the cutting surface. Place the avocado half into the middle of the nest and make sure the towel prevents it from moving. Strike the pit with the knife.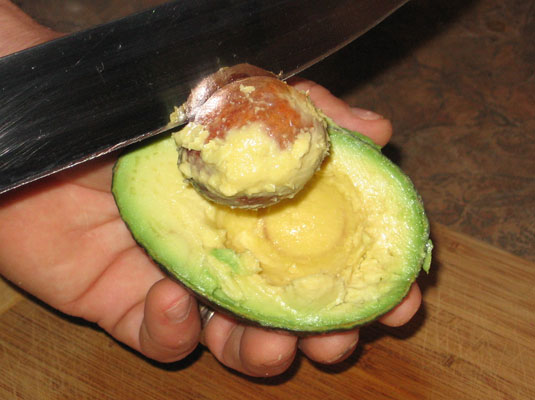 35
Lift the pit out.
Gently twist the knife to remove the pit.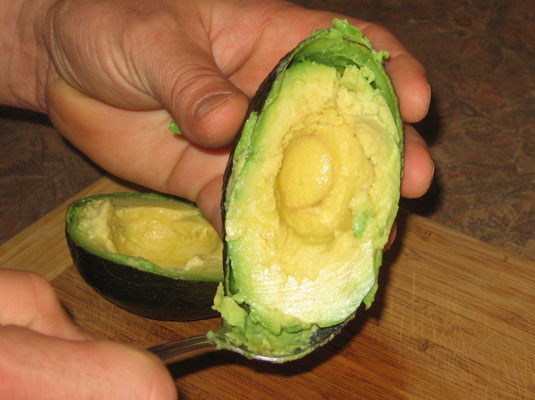 45
Gently scoop out the meat of the avocado with a spoon.
The meat should separate easily from the skin.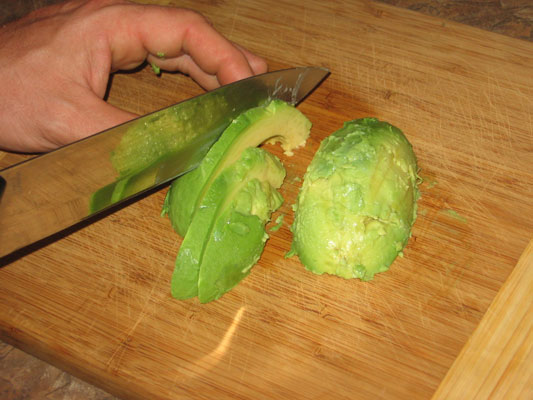 55
Chop or slice the avocado meat.
Prepare the avocado according to your recipe.