How to Build Your Podcasting Patrons with Patreon
How to Build Your Podcasting Patrons with Patreon
One option for finding and audience that many podcasters and creative artists are exploring is called Patreon. Patreon offers a couple ways for you to get paid for your content. Like PayPal, you can set up a monthly billing system to charge your loyal followers at the beginning of each month. However, you can also set it up to tap your patrons' wallets on a per creation method.
For the podcaster, this means the harder you work, the more you can potentially get paid. For the patron, it means if the podcaster starts to get complacent and doesn't produce any new content, you don't have to pay.
Many podcasters will set up tiered patronage, much like the different levels public radio can set you up with only on a per episode basis rather than per year. For example, for $1 per episode, you get a special episode, show notes, or a postcard once a year. For $2 per episode, you get your name read on the show and a T-shirt. You see how it goes? If you support the show, you get goodies. Each show has its own take on what it charges and what it offers.
But how effective can Patreon be? For writers Chris Lester and Phil Rossi, Patreon has proven to be quite the motivator in turning out new fiction. Chris Lester, host of the award-winning Metamor City podcast, had stepped away from storytelling for quite some time before returning with The Raven and the Writing Desk, his own author interview show that also journals his own return to writing fiction.
His accompanying Patreon was solid enough to keep him writing, even when finding himself unexpectedly in-between jobs after moving from the West Coast to the Midwest. For Phil Rossi, author and podcaster behind Crescent, Eden, and Harvey, his greatest challenge for writing fiction was time. His Patreon income allows him to invest less in lucrative performance gigs as a musician so he can continue producing more fiction.
Both Lester and Rossi offer their Patreon investors exclusive fiction both in audio and digital formats, and additional incentives when print versions of their podcasts are released.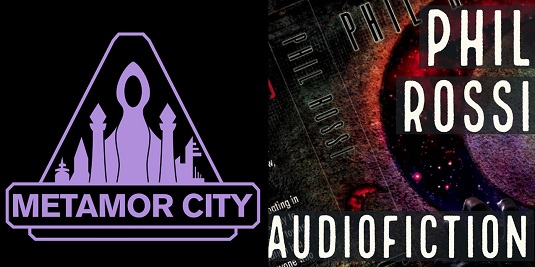 To get started on Patreon, first have a plan. Think about what you can offer the potential contributors to make them want to sign up. Once you have your plan, create an account on Patreon by following these steps:
Click your icon in the upper right and select Become a Creator.
Click the big blue button Create Your Page.
Enter your name and click OK.
When prompted for what you are creating, enter your podcast name and click OK.
Pick the category that your podcast best fits.

Lucky for you, there's a category called Podcasts!

Answer the question about the material content by clicking the appropriate option.
Watch the short video from the CEO of Patreon. It's informative and perhaps a bit inspiring. Click Continue.
On the Settings page, review the various bits of information.
Some information, like your name and what you are creating, was entered earlier whereas some, like cover picture and appropriate social media links, are new. You can even set a custom link at patreon.com if you fancy yourself a vanity URL.
Visit the other links across the top of the page and review the information for each. When you are done with each section click the big red Save Changes button.

The About page lets you describe who you are and what your show is about. The Rewards page is where you define the different patron levels and what they can expect in return for their fantastic contribution to your artistic work . If you have certain goals you would like to meet, you can specify them in the Goals page. The Payment page determines whether you will charge monthly or per episode. The Thanks page allows you to send a note (or video link) to your supporters — always a nice touch.

Patreon allows you to set different levels of rewards for different donations.

Don't forget to set your Payout Preferences if you want to get paid! Visit your accounts settings by clicking on your icon in the upper right and choosing Account Settings. Click Payout Preferences on the right. Complete the form and click Save Preferences.

When you are done reviewing and saving all the other pages, click Preview & Launch in the upper right.
Look at your sample page. Make sure it looks the way you want and has accurate information. If you need to make changes, go back to any of the other pages and save.
Finally, hit the green Go Live button.
Now you can put a link or button on your website guiding your audience to your Patreon page, announce it on your show, or any other way to let people know how they can help you. Once a month, it automatically withdraws money from their account and deposits it in yours.
Patreon takes a service fee for hosting and managing your content. Typically, this is 5%. However, be sure to review the payment processing fees to understand how much you can expect from your donors.