Internet Basics
Websites. Social media. WiFi. Security and privacy. These articles include a bunch of must-read stuff on the basics of getting and staying online.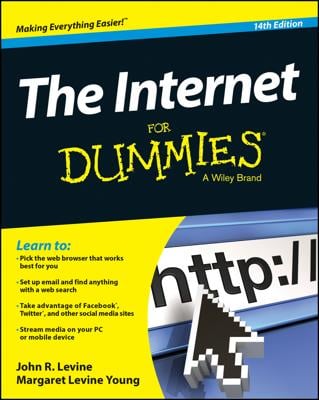 Internet Basics
The Internet For Dummies
Get up and running on the Internet—the fast and easy way If you're an Internet newcomer and want to get up to speed without all the intimidating technical jargon, The Internet For Dummies has you covered. With over 5,000,000 copies sold*, The Internet For Dummies is the #1 choice for Internet newcomers. Inside, you'll discover how to make the most of the Internet, get accustomed to popular sites, find the information and items you need fast, and stay away from the bad stuff floating around online. Catches you up on the latest online trends, from social networking sites to blogs and more Includes the latest on Google Chrome, getting good search results, and sharing files Covers choosing and connecting to an Internet provider, establishing an e-mail account, getting on the web, and finding the sites that matter most Now in its 14th edition, The Internet For Dummies covers the latest social networking tools, browser features, connection options, safety features, and so much more. Starting out with the basics, it walks you through getting online, picking an Internet provider, getting to know the different web browsers, dealing with e-mail and connecting with friends, finding the hottest sites to share photos and videos—and everything in between. *Includes all formats and all editions
Explore Book
Buy On Amazon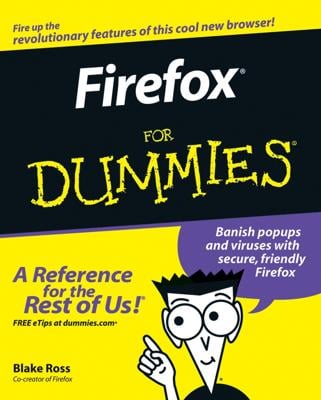 Internet Basics
Firefox For Dummies
Firefox For Dummies gives you the inside scoop on the exciting new browser from the Web wizard that got it started. The book's author, Blake Ross, began developing Firefox as a teenager. Once available to the world, the simple and powerful tool was an instant hit claiming a sizable share of the Web browser market with over 140 million downloads. In this book Blake not only gives you the lowdown on how to use Firefox for safe Web searching, but he also shares his insight into how the product came to life. It's a combination of practical tech insight and a good story that is rare in computer books. Topics covered include downloading and installing Firefox, creating a home page, searching with Google, creating customized themes and toolbars, using tabbed browsing, downloading and saving files, maintaining security and privacy, eliminating annoying popups, and adding Firefox extensions.
Explore Book
Buy On Amazon
Internet Basics
Fighting Spam For Dummies
If you have e-mail, you have spam—that annoying electronic junk mail that jams your inbox, sometimes makes you blush, and takes a lot of the fun out of your online experience. Spam wastes thousands of hours and costs you, the recipient of the stuff you don't want, thousands of dollars in increased costs that your Internet service provider eventually passes along to you. In fact, a European survey in 2001 revealed that spam costs about $9.4 billion each year! Spammers spam because they're not paying for it, you are. The good news is, you can fight back, and Fighting Spam For Dummies tells you how. Find out Where spam comes from How to set up spam filters How folders help filter out spam What additional programs can help Where—and how—to report spam How best to lobby for spam control You'll get the plai n-English explanation for activating any additional protection offered by your ISP, and discover how to make the best use of any spam filter that came with your e-mail program. Fighting Spam For Dummies will arm you with information about Making your address harder for spammers to grab Why simply hitting "delete" isn't enough Tracking down the source of the spam What you can learn from e-mail headers How spam filters work—and why they aren't foolproof Setting up the maximum level of filtration for your e-mail program and ISP What information your ISP needs when you report spam How—and how not—to complain Adding protection with POPFile Ways to protect your clients if you're a network administrator The ultimate solution to spam has yet to be found, but these Internet-savvy authors give you the tools to help level the playing field. They also offer some solid suggestions for anti-spam laws and how you can join the war on spam.
Explore Book
Buy On Amazon