How to Read E-Mail Messages on Your iPhone
How to Read E-Mail Messages on Your iPhone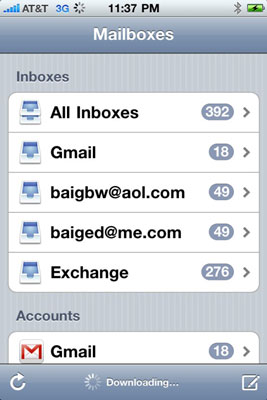 15
Tap the Mail icon to summon the Mailboxes screen.
At top of the Inboxes section is the All Inboxes inbox, which (as its name suggests) is a repository for all the messages across all your accounts. If you have just a single mail account configured on your iPhone, you'll see only that one inbox on the Mailboxes screen.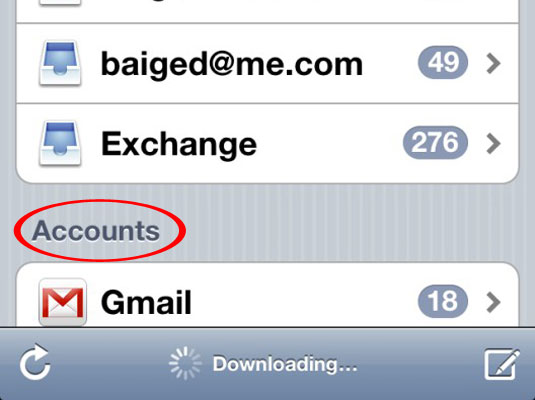 25
Scroll down toward the bottom of the Mailboxes screen to the Accounts section.
This section has a similar listing of e-mail accounts.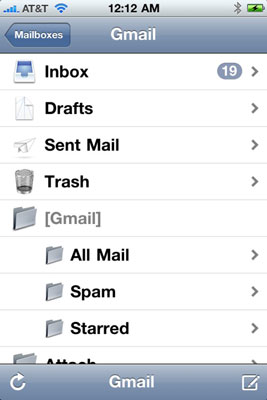 35
Tap on a listing to display any subfolders for each individual account.
For example, an account might have folders named Drafts, Sent Mail, Trash, and so on.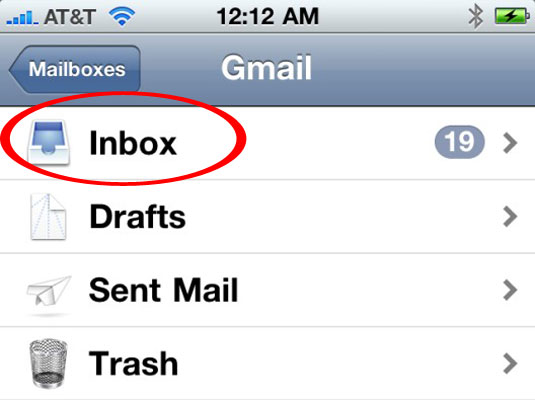 45
Tap an inbox.
You can tap either All Inboxes to examine all your messages in one unified view or an individual account to check out messages from just that account. When you tap a mailbox to open it, Mail fetches the most recent messages and displays the total number of unread messages at the top of the screen.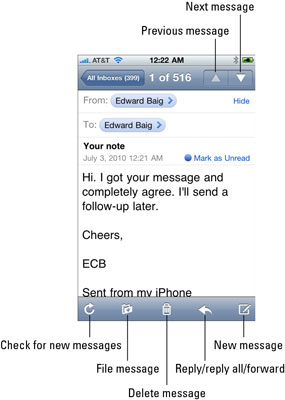 55
Tap a message to open and read it.
When a message is on the screen, buttons for managing incoming messages appear below it.