Google Glass Setup with a Web Browser
Google Glass Setup with a Web Browser
You can set up Google Glass in a web browser on your computer, and you'll get the best results from the most recent version of your browser of choice. If you're uncertain which web browser to use, try Google's Chrome. Chrome goes great with Glass because it's also a Google product.
Here's how to set up your Glass in your web browser: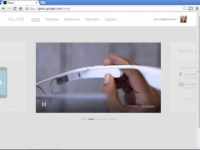 2

Click Continue Setup on Computer.

The Introduction to Glass page appears in the browser window, and an introductory video plays onscreen.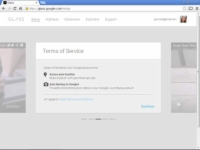 3

Move to the next screen by clicking Continue.

On the next page, click the check box titled I Agree to Glass Terms and Conditions.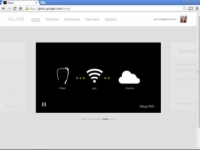 4

Click Continue.

The Setup Wifi page appears in the browser window, and an instructional video plays.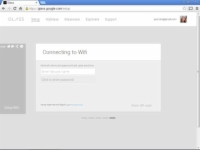 5

Move to the next screen by clicking Continue.

The Connecting to Wifi screen appears. This screen lets you sort out how you want to set up your Wi-Fi network so that your Glass can connect to the Internet.
6

Enter the name of your Wi-Fi network and (if required) a password.

The network password is case-sensitive.

To connect via a hidden Wi-Fi network, click the words encryption type in the text below the Network Password field. Enter your hidden Wi-Fi network information in the resulting screen and then continue to the next step.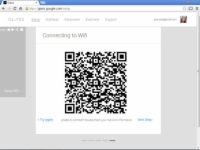 7

Click Show QR Code.

A QR code appears in your browser, and a small box appears on your Glass screen.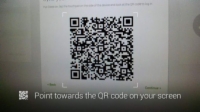 8

Looking at your computer display, align the box on the Glass screen with the QR code on your computer screen so that your Glass captures the QR code.

You should see the text . Shortly after that, you see a welcome message that includes your Google account photo.

If you can't log into your Wi-Fi network on your Glass, click Back in your browser and then click Try Again in the Connecting to Wifi page. Verify your Wi-Fi connection and/or correct any mistakes.
10

Close the browser.

You don't need your computer for now.

Tap the Glass touchpad and start exploring your Glass on the MyGlass website.