How to Add Friends on the Wii
How to Add Friends on the Wii
When you add friends on the Wii, you connect your Wii consoles to each other. Adding Wii friends enables you to play games with (or against) them. You can also send messages, chat, share photos, and even talk them (if you both have a Wii Speak Microphone). The Wii allows you to store up to 20 friends in your Wii Address Book by registering their friend codes.
Before you can add a friend, you'll need to exchange friend codes with your friends.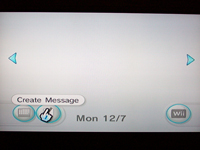 1

Select Wii Message Board on the main menu and then select Create message.

The Create Message button is in the bottom left of the Message Board screen.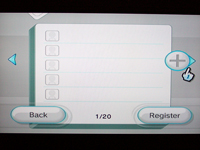 2

Select the Address book and click the left arrow.

An Address Book page will appear with a message at the bottom saying "This console's Wii Number" followed by a long number. This will be your friend code.
3

Contact your friends and give them your friend code and ask for theirs in return.

Although you can add a friend as soon as you have their friend code, you won't be able to contact them until they register you as well.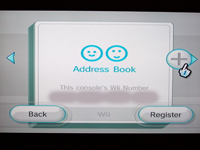 4

Click the right arrow to go back to the first page of the Address Book.

The right arrow will change to a plus sign.
5

Click the plus sign to add a new friend and then click Register.

You have two options. You can enter phone numbers and email addresses for your friends or you can connect Wii consoles.
6

Click Wii so that you and your friend can use all of the Wii's great ways to stay connected.

You can go back later and add your friend's phone numbers or email addresses if you'd like.
8

Enter your friend's Wii console number and click OK. Click OK again.

This will confirm that you entered the number correctly.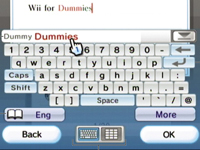 9

Click the Enter a Nickname box.

An onscreen keyboard appears. To enter the name, select the letters with the Wii Remote and press the A button.
10

Click OK and click OK to confirm the name.

A box appears asking if you'd like to enter a Mii for your friend.

Click Add a Mii if you want to add a Mii for your friend. Or, you can wait until they send you a message with a Mii attached and simply add that Mii to the address book.
11

Click OK to finalize your friend's entry. Confirm that everything looks correct and click OK.

You've added a Wii Friend. As soon as they finish adding you, you can start chatting.