Keep Your Windows 8 User Account Private with Passwords
Keep Your Windows 8 User Account Private with Passwords
17
Summon the Charms bar.
The Charms bar is a shortcut-filled strip of icons — sometimes called charms — that hug every screen's right edge. You fetch the Charms bar differently depending on whether you're using a mouse, keyboard, or touchscreen.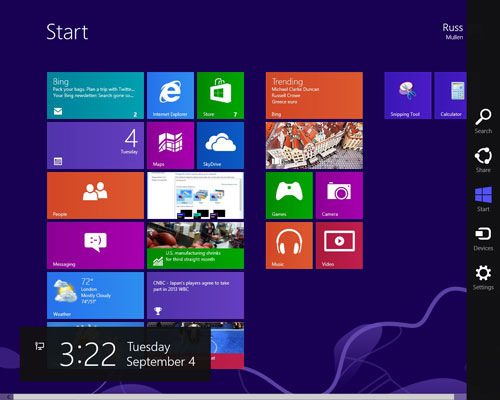 27
When the Charms bar appears, click the Settings icon.
The Settings screen appears.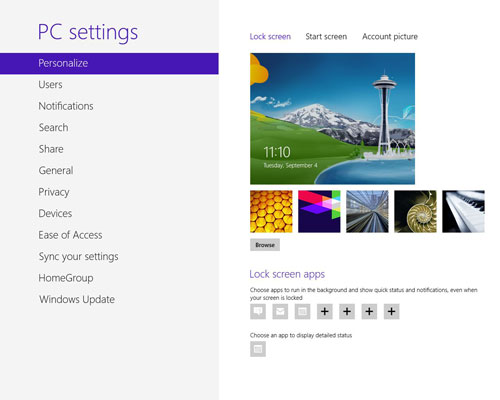 37
Click the words Change PC Settings at the very bottom of the Settings screen.
The PC Settings screen appears.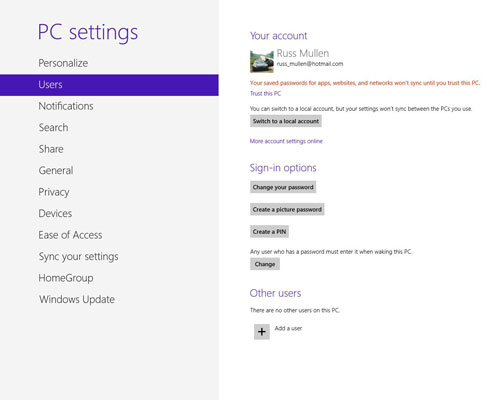 47
Click the Users category on the left and then click the Change Your Password button. Or, to create a password, click the Create a Password button.
You may need to type your existing password to gain entrance.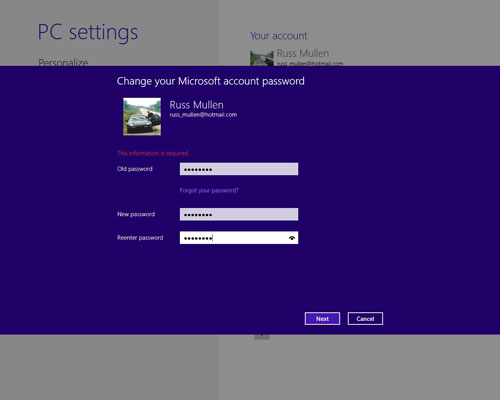 57
Type a password that will be easy to remember.
Choose something like the name of your favorite vegetable, for example, or your dental floss brand. To beef up its security level, capitalize some letters and embed a number in the password, like Glide2 or Ask4More. (Don't use these exact two examples, though, because they've probably been added to every password cracker's arsenal by now.)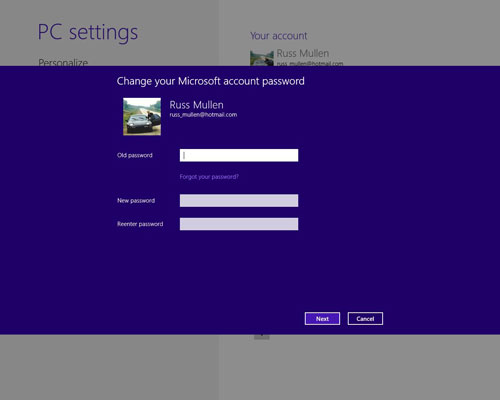 67
If asked, type that same password into the Retype Password box.
If you spell it correctly, you have successfully verified your password.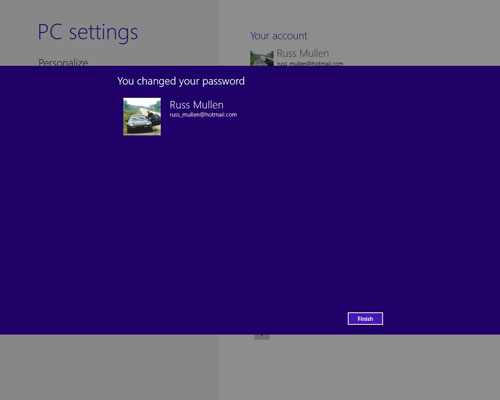 77
Click the Next button, and click Finish.
Suspect you've botched something during this process? Click Cancel to return to the password set up process and either start over or exit.
After you've created the password, Windows 8 begins asking for your password whenever you sign in.
For more information about Windows 8 and its features, explore Windows 8 For Dummies, available online.