How to Work with Mac OS X Snow Leopard's Windows
How to Work with Mac OS X Snow Leopard's Windows
After you open a Mac window, you can do more than just scroll around the screen. Snow Leopard lets you minimize, move, resize, and switch windows. Follow the steps in this demonstration to learn how to use Mac's windows.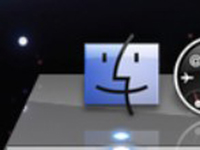 2

Minimize the window.

Move your mouse pointer over the yellow button at the top-left corner of the window — a minus sign appears on the button — and then click. The minimized window appears as a miniature icon in the Dock.
3

Restore the window.

Click the thumbnail icon representing the window in the Dock, and the window returns to its former size and location.

Some applications continue to run when minimized, whereas others simply stop or pause until you return them to the Desktop. Such is the crazy world we live in.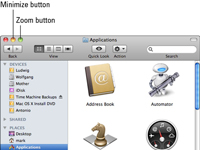 4

Zoom the window.

Move your mouse pointer over the green Zoom button at the top-left corner of the window. A plus sign appears on the Zoom button. Click to expand your horizons. In some cases, zooming a window fills the entire screen; in others, the application zooms the window to show as much content as possible (without unnecessary white space). After you've finished with a zoomed window, you can return it to its previous dimensions by clicking the Zoom button again.

The Zoom button can be disabled by an application that doesn't want you to muck about with the window; for example, some games don't allow zooming.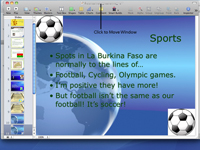 5

Move the window.

Click the window's title bar and drag the window to the new location. Then release the mouse button to plant the window firmly in the new location. Typically, you move a window when you're using more than one application at a time and you need to see the contents of multiple windows.

Some applications allow you to arrange multiple windows in a graceful swoop with a single click of a menu. Click the Window menu and choose Arrange All to perform this magic.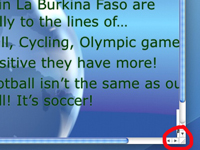 6

Resize a window.

Move your mouse pointer over the lower-right corner of the window (which is usually marked with a number of slashed lines to indicate its status as a control); click and drag until the window is the size that you prefer.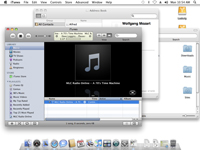 7

Switch windows.

Click the window's title bar if it's visible, but any part of the inactive window will do. (You can also right-click the application's icon in the Dock and choose the desired window from the menu.) The window that you click leaps like a proud stallion to the fore, and the previously active window now skulks in the background.

Only one window can be active at a time. The active window appears on top of other windows, and it's the one that you can edit by typing or moving your mouse. Other windows that you have opened might be minimized, or they can be inactive.