How to Tag People in Mac OS X Snow Leopard's iPhoto
How to Tag People in Mac OS X Snow Leopard's iPhoto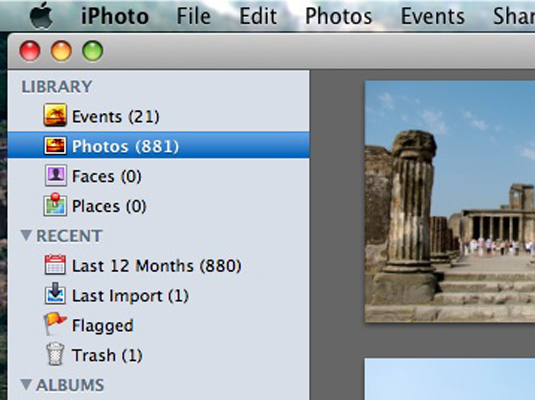 16
In the Source list, click the Photos item.
Your image library appears.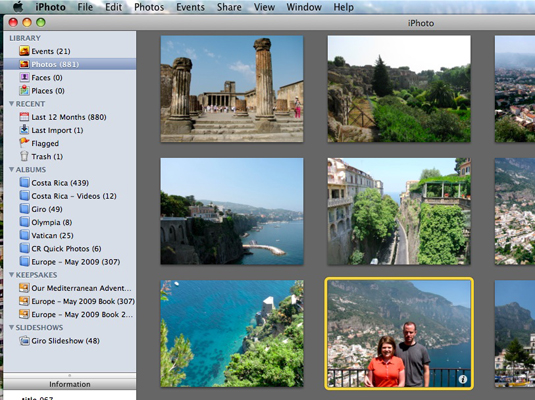 26
In the Viewer, click the photo with a person you want to tag.
The photo is selected, as indicated by the yellow border.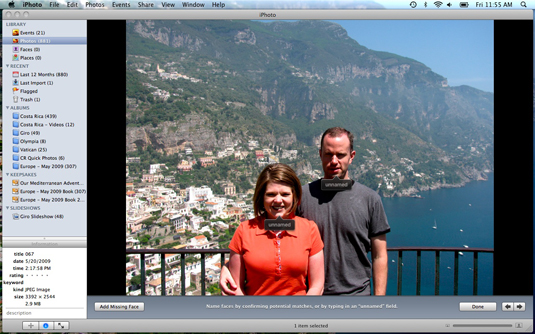 36
Click the Name button in the iPhoto toolbar at the bottom of the window.
iPhoto displays the tagging pane. Note that iPhoto has indicated each person's face in the photo with a label.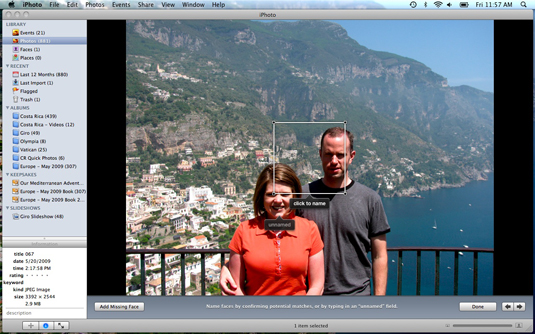 46
If the face is unrecognized (labeled as unnamed), click the label to open a text box and type the person's name.
If iPhoto recognizes the face correctly and the name matches the person, click the check mark to confirm the tag. If the face is incorrectly identified, click the X and you can enter a new name.
If iPhoto doesn't recognize a face at all in the photo, click the Add Missing Face button, and iPhoto places a box in the center of the image. Drag the box over the person's face. If necessary, you can resize the box using the four handles in the corners of the box. Now you can click the label and type the person's name.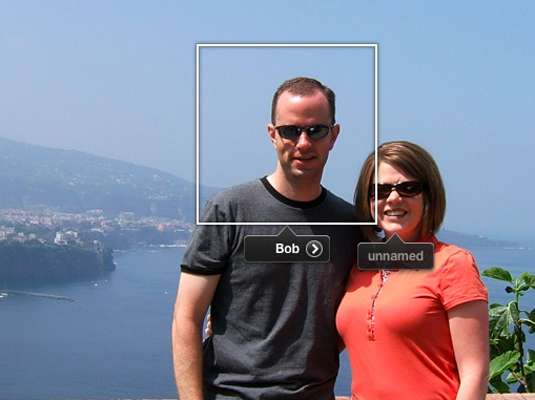 56
Press Return to save the face.
Notice the expansion button that appears next to the person's name? Click it, and iPhoto displays other photos that likely contain this person's face, allowing you to tag them there as well.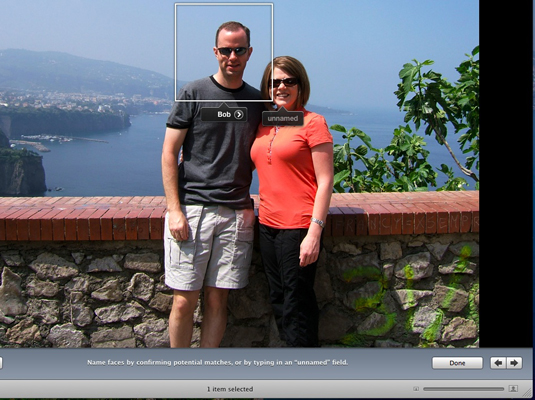 66
Click Done after you've identified all the faces in the photo.
After you've tagged an image, it appears in your Faces collection, which you can view by clicking the Faces entry in the Source list.