How to Add Clips to Your iMovie Project
How to Add Clips to Your iMovie Project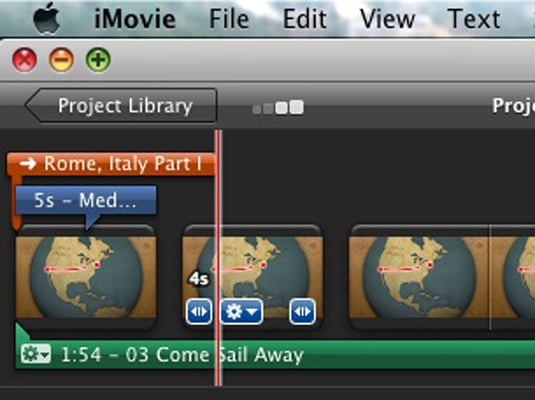 15
Watch a preview of the video.
Move your mouse pointer across clips in the Event pane.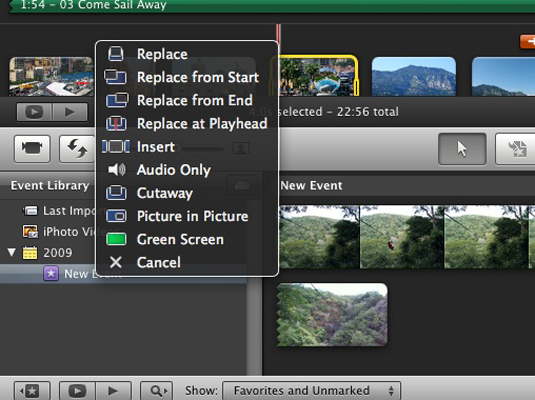 25
Select the clip.
To select an entire clip, right-click the clip's thumbnail and choose Select Entire Clip from the menu that appears.
To select a portion of a clip, drag your mouse cursor across the thumbnail. A yellow frame appears around your selection. To change the length of the selected video, drag the handles that appear on either side. If you make a mistake while selecting video, just click any empty space within the Event pane to remove the selection frame and try again.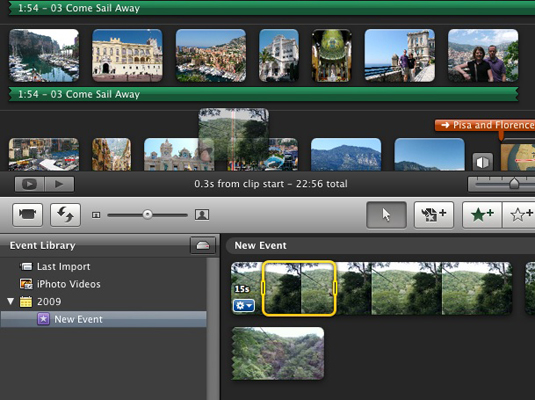 35
Drag the selection from the Event pane to the spot where it belongs in the Project pane.
Alternatively, you can press the E key or click the Add to Project button (the first button in the Editing toolbar). Do this several times, and you have a movie, which you've created just as the editors of old used to by working with actual film clips.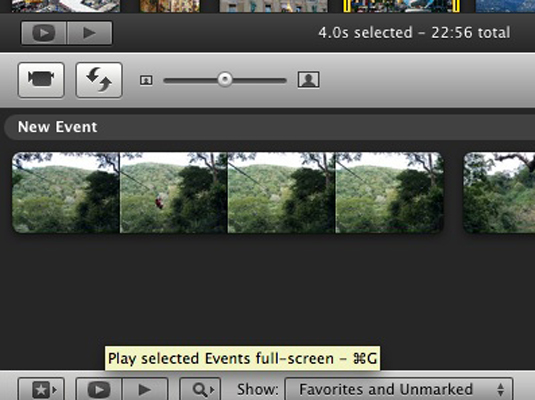 45
Review your work.
iMovie offers two Play Full screen buttons: one under the Event Library and one under the Project Library. Select the project or Event you want to play and then click the corresponding button (or press Command+G). You can also choose View→Play Full Screen to watch the selection. Press the spacebar to pause, and press Esc to return to iMovie. You can also move your mouse to display a filmstrip that you can click to skip forward or backward in the project or Event. To play a selection from the beginning, press (the slash that leans to the left).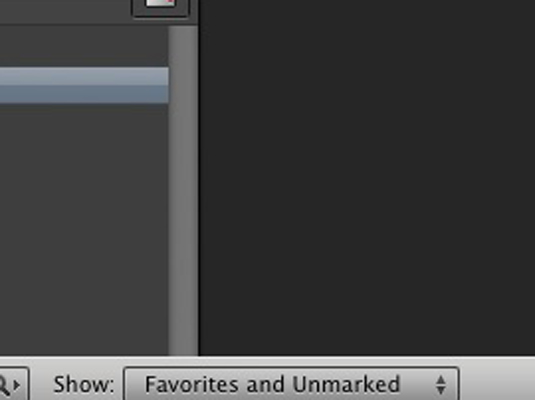 55
Accept or Reject video segments.
iMovie 09 features Favorite and Rejected frames, allowing you to view and use your best camera work (and ignore the worst stuff). To mark a video, select a range of frames or an entire clip and then click the Mark as Favorite button in the Editing toolbar. Click the Reject button to hide the selected video or frames from view. (You can always unmark a Favorite or Rejected scene using the Unmark button in the Editing toolbar.)