Wrestling
Wrestling might seem simple, but there's a ton of rules to follow. If you wanna learn about the basics, check out these articles.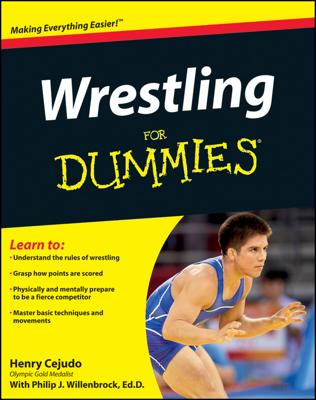 Wrestling
Wrestling For Dummies
The fast and easy way to pin down the sport of wrestling Wrestling is a fast-paced sport with many technicalities, rules, and ways to score points—making it difficult for spectators to follow the score and understand whistles and restarts. In Wrestling For Dummies, author and 2008 Olympic Gold medalist Henry Cejudo explains the scoring system and unique rules of wrestling to new competitors, confused parents, and fans of this ancient and captivating sport. Wrestling For Dummies also explains the rich history of the sport and covers the six styles of competitive wrestling and their distinction from the modern entertainment-based "pro wrestling." Covers Greco-Roman and freestyle wrestling Plain-English explanations of wrestling rules Details the history of wrestling Whether you're just getting started as a wrestler or enjoy it as a spectator sport, Wresting For Dummies makes this sport accessible and easy to understand.
Explore Book
Buy On Amazon