Weight Loss Surgery
Will insurance approve weight loss surgery? Is Lasik right for you? How will your body change post-hysterectomy? What you need to know before you go under the knife.
Weight Loss Surgery
Books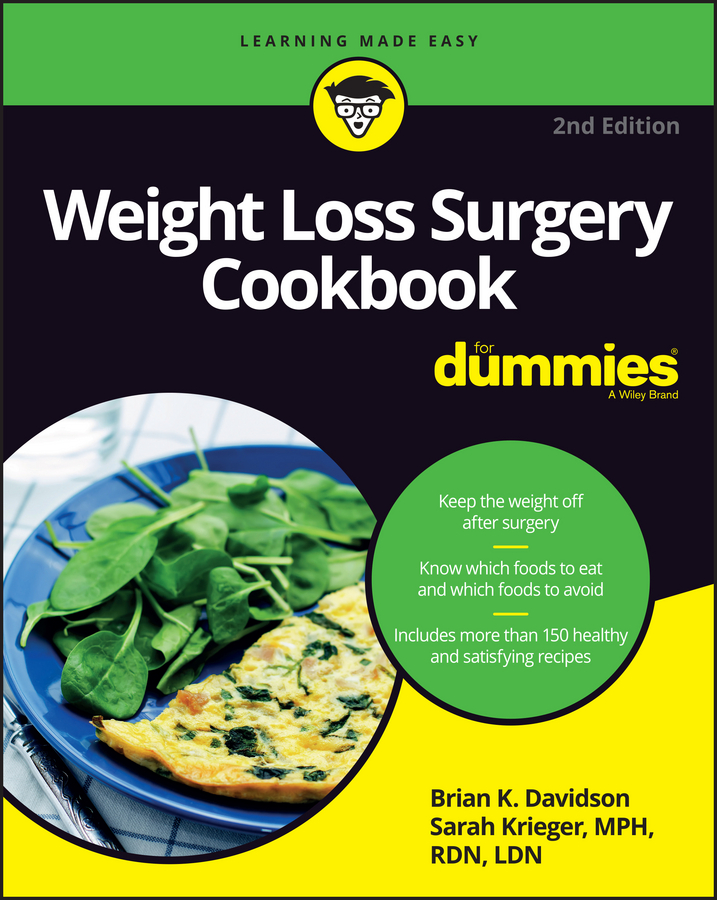 Weight Loss Surgery
Weight Loss Surgery Cookbook For Dummies
Published 11-30-2016
<b>Get empowered to safely keep the weight off after surgery</b> <p>If you're reading this, odds are you have made the very important decision to improve your health by undergoing weight loss surgery. Hats off to you&#8212;it's no small feat and could very well have saved your life! While your surgeon provided you with the tool to assist you in losing weight, making that tool work is up to you&#8212;and that's where this sensitive and authoritative guide comes in. <p>In <i>Weight Loss Surgery Cookbook For Dummies</i>, 2<sup>nd</sup> Edition you'll find the fail-safe, easy-to-follow guidance you need to make smart, informed choices as you adopt a healthy eating regimen to your lifestyle. Packed with 100 plus delicious recipes, healthy recommendations, the latest information on grasping the ingredients in your food, expert tips on meal planning and shopping, and so much more, you'll find everything you need to safely keep those pounds coming off post-surgery. <ul> <li>Successfully navigate a post-surgery lifestyle</li> <li>Get the lowdown on the latest dietary guidelines</li> <li>Know which foods to buy and how to prepare them</li> <li>Stay on track with meal planning, setting up your kitchen, and more</li> </ul> <p>Losing those initial pounds through surgery is just the first step&#8212;and this book helps you make the lifelong lifestyle changes needed to maintain your weight without sacrificing the pleasure of eating delicious food.
Explore Book