Weight Loss
The art and science of getting to a healthy weight with diet and exercise.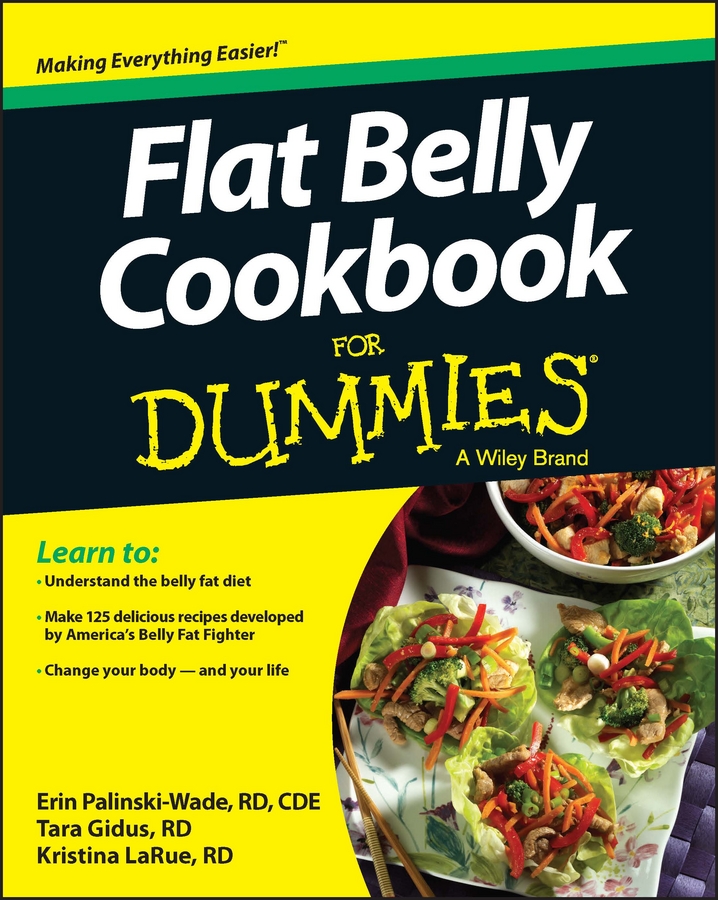 Weight Loss
Flat Belly Cookbook For Dummies
Published 10-28-2013
The fast and easy way to get a flatter belly Tens of thousands of Americans have changed their bodies—and their lives—with the help of the recipes and guidelines developed to eliminate body fat. Flat Belly Cookbook For Dummies includes an overview of the belly fat; grocery shopping and pantry stocking tip; delicious, nutritious, and even kid-friendly flat belly recipes. All 125 recipes are carefully developed by America's Belly Fat Fighter to make sure every meal includes just the right amount of belly-flattening monounsaturated fatty acids (or MUFAs), found in nuts and seeds, vegetable oils, olives, avocados, and dark chocolate, so you can mix and match meals to suit your taste. Explains the importance of replacing sugars, saturated fats, and trans fats with whole grains, lean proteins, and fiber Teaches you how to effectively structure your diet, practice good nutrition, and drop belly fat at the same time Includes 125 flat belly recipes If you're looking to shed fat and tone your midsection through diet and exercise, Flat Belly Cookbook For Dummies has you covered.
Explore Book
Buy On Amazon