Virtual Reality
If you're interested in the fast-evolving world of computer-generated realities, this is the category for you. Learn about virtual and augmented reality, and the development of the metaverse.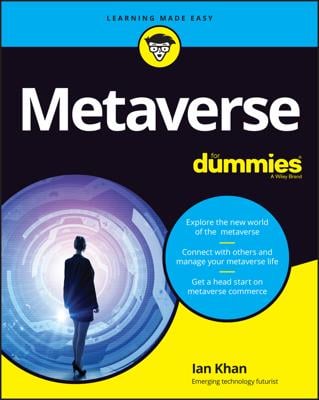 Virtual Reality
Metaverse For Dummies
Your first step to understanding what the metaverse is all about You've probably heard that the metaverse—a word that seemingly went from nonexistent to everywhere — is the next big thing in technology. What is it, anyway? Written by a leading futurist, Metaverse For Dummies unravels the mysteries of the metaverse, for the curious and for anyone looking to get in on the ground floor. Discover how to carve out your niche in the metaverse with easy-to-understand breakdowns of the major technologies and platforms, a guide to doing business in the metaverse, and explorations of what meta means for sports, education, and just about every other area of life. The book even gives you a guide to safety in the metaverse, including how much of your real life you should share in your virtual one. This book answers all the big questions about the metaverse, in simple terms. Explore the metaverse and the major players Get a look at how the metaverse will disrupt industries from gaming to online commerce Discover business opportunities on the metaverse Dive into metaverse gaming and virtual events—safely This book is a must for anyone looking for an approachable primer on what the metaverse is, how it works, and the opportunities within it.
Explore Book
Buy On Amazon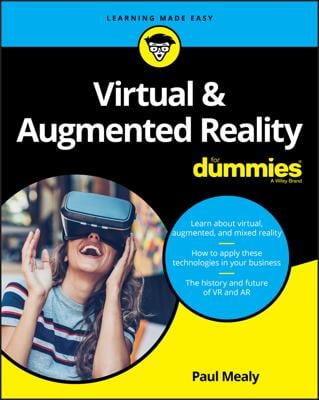 Virtual Reality
Virtual & Augmented Reality For Dummies
An easy-to-understand primer on Virtual Reality and Augmented Reality Virtual Reality (VR) and Augmented Reality (AR) are driving the next technological revolution. If you want to get in on the action, this book helps you understand what these technologies are, their history, how they're being used, and how they'll affect consumers both personally and professionally in the very near future. With VR and AR poised to become mainstream within the next few years, an accessible book to bring users up to speed on the subject is sorely needed—and that's where this handy reference comes in! Rather than focusing on a specific piece of hardware (HTC Vive, Oculus Rift, iOS ARKit) or software (Unity, Unreal Engine), Virtual & Augmented Reality For Dummies offers a broad look at both VR and AR, giving you a bird's eye view of what you can expect as they continue to take the world by storm. * Keeps you up-to-date on the pulse of this fast-changing technology * Explores the many ways AR/VR are being used in fields such as healthcare, education, and entertainment * Includes interviews with designers, developers, and technologists currently working in the fields of VR and AR Perfect for both potential content creators and content consumers, this book will change the way you approach and contribute to these emerging technologies.
Explore Book
Buy On Amazon