Vegetarianism
Meatless eating is fun, delicious, and easier than you might think. We'll show you the way to protein-packed meals sans animal flesh.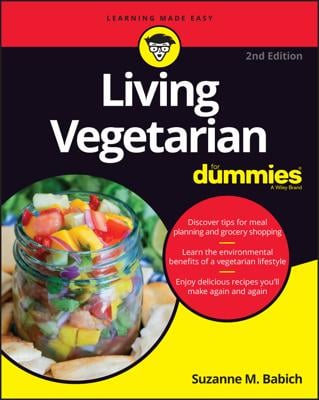 Vegetarianism
Living Vegetarian For Dummies
Vegetarian, vegan, flexitarian, whatever—you'll love your new, healthier diet Whether you're going totally meatless or just eating less meat, Living Vegetarian For Dummies is your source for practical info and advice on embracing the veg-head lifestyle. Lose weight, lower your cholesterol, reduce your carbon footprint, decrease your risk of heart disease and certain cancers—it's all possible when you turn to plants instead of animals to fuel you. We've got pro tips on planning meals, ordering at restaurants, and balancing your dietary needs. Plus, recipes so delicious you'll wonder why you ever thought you needed meat in the first place. Discover the health and environmental benefits of a vegetarian lifestyle Transition away from a meat-centered diet with easy recipes and meal plans Find plant-based alternatives to your favorite meat products Get tips for navigating menus while eating out and replacing meat in your daily routineLiving Vegetarian For Dummies is for anyone who wants to learn more about what it means to be mostly or completely vegetarian. We make it easy to transition, with this fun and straightforward guide.
Explore Book
Buy On Amazon