Stress
Stress-proof your life with our quick tips for coping, staying balanced, and taking it down a notch when situations have you heated up.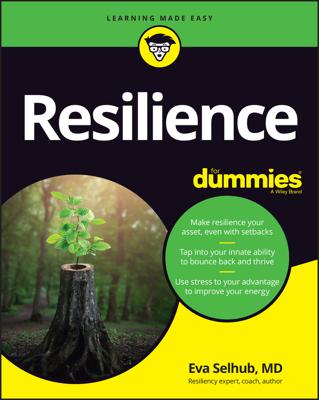 Stress
Resilience For Dummies
What doesn't kill you makes you stronger! Activate your natural ability to thrive with Resilience For Dummies Stress, anxiety, and exhaustion are all-too-common features of our crazy-paced, curveball-throwing contemporary existence, and it's sometimes hard to see how we can make it from one week to the next intact. But there's a solution to the struggle: resilience! In Resilience For Dummies, Dr. Eva Selhub—former Harvard Medical School instructor and director of the Benson Henry Institute for Mind Body Medicine at the Massachusetts General Hospital for six years—outlines the proven steps we can all take toward optimal resilience to build healthier, more purposeful, and increasingly joyful lives. The six pillars of resilience are: physical vitality, emotional equilibrium, mental toughness and clarity, spiritual purpose, healthy personal relationships, and being an inspiring leader and part of a wider community or team. Dr. Selhub explains why each of these foundations is crucial to flourishing, how fortifying them gives us a base for attacking stress, hardship, and failure head-on, and how this confrontation then develops the strength we need for transformative change within our personal and professional lives. Know how genetics, education, and culture contribute to resilience Avoid learned helplessness and the victim mindset Harmonize stress and make it work for you Clear negative emotions and find your bliss Build up your physical, mental, and spiritual muscles Dr. Selhub's six pillars of resilience show you how to channel your inner strength, face down whatever trouble comes your way, and come out thriving on the other side.
Explore Book
Buy On Amazon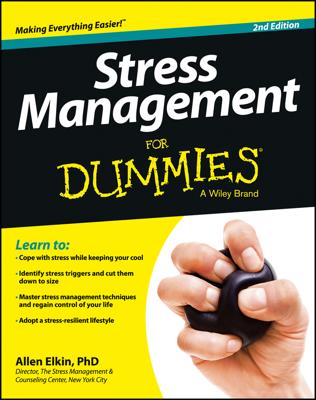 Stress
Stress Management For Dummies
Tired of letting stress have a negative impact on your life? Easy. It's impossible to get through life without encountering stress. And unfortunately, most of us learn the incorrect ways to cope with it. Thankfully, Stress Management For Dummies gives you trusted, time-tested guidance on teaching your body and mind to properly cope with stress while keeping your sanity intact. Whether it's love, work, family, or something else that has you in the red zone, this updated edition of Stress Management For Dummies will help you identify the stress triggers in your life and cut them down to size — all without losing your cool. Shows you how to use stress in a positive, motivational way instead of letting it negatively affect your life Teaches you to retrain your body and mind to react positively to stress Helps you overcome common stresses faced in modern life If you want to manage stress and get back to living a normal life, Stress Management For Dummies has you covered.
Explore Book
Buy On Amazon