Running & Walking
It's what we were built for! Ready to put one foot in front of the other for fitness, health, and fun? We'll walk you through your first steps, run alongside as you train for your marathon, and help with everything in between.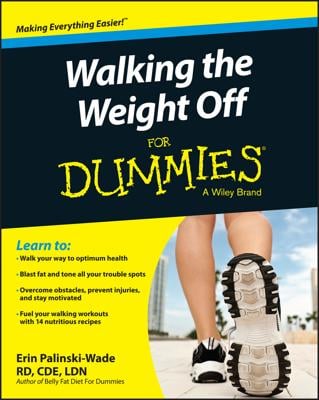 Running & Walking
Walking the Weight Off For Dummies
Get up, get moving, and walk away the pounds If you're looking to lose weight and get fit, Walking the Weight Off For Dummies will show you just what to do to walk yourself to a whole new you. Whether you want to burn fat, boost your energy level, improve your mood, shed your belly, or just get toned, this easy to read, fun and friendly guide will have you putting your best foot forward — over and over again! Inside you'll discover which workouts are the best to achieve your specific goals, how low-impact walking is perfect for fat-burning, how to pick the right pair of shoes for walking, and so much more. Walking is the number one form of exercise in America, and studies show that it is highly effective in achieving multiple health goals — from losing weight and decreasing body fat to improving overall health and mental well being. Best of all, walking is very inexpensive and can be done anywhere. With this complete and easy-to-use guide, you'll find that creating and sticking to a walking program to lose weight and feel great has never been easier. Learn how walking is the ideal exercise to achieve and maintain healthy body weight and improve overall health Figure out the best techniques to avoid injury and achieve your specific fitness goals Dive into nutrition tips for fueling up before and after walks to maintain health Discover how you can fit walking into your life, regardless of your age, gender, and current weight If you've always wanted to incorporate walking into your routine to boost your health and effectively lose weight, Walking the Weight Off For Dummies will show you how.
Explore Book
Buy On Amazon