Reiki
Connect to the life-force energy of the universe for healing, relaxation, and spiritual growth.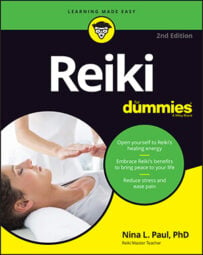 Reiki
Reiki For Dummies, 2nd Edition
Published 06-20-2022
Millions of people seek ways to relax, promote healing, or connect with their higher selves. Reiki (pronounced ray-key) is a simple but profound healing system developed in Japan. The Reiki system is universal because it can be used by people of any background or religion. Reiki For Dummies explains how you can harness this energy for yourself.
Explore Book