Personality Theories
It's hard to put your finger on what exactly makes each of us the unique characters we are, but that doesn't stop us from trying.
Personality Theories
Books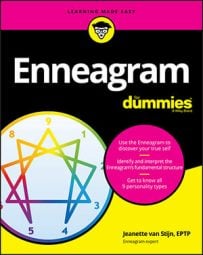 Personality Theories
Enneagram For Dummies
The Enneagram is a personality typing framework that helps individuals understand their particular ways of approaching the world. It's used to gain personal insight and sometimes as a tool for understanding workplace interpersonal dynamics. Learn the nine Enneagram types, including your own, and how the framework is used to improve self-awareness, leadership skills, emotional intelligence, and more.
Explore Book
Buy On Amazon