Osteoporosis
Bone up on bone health with expert tips on pain management, preventing falls and fractures, and understanding treatment options.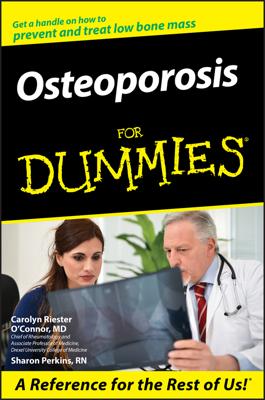 Osteoporosis
Osteoporosis For Dummies
Facts and advice to help people understand and prevent osteoporosis There are an estimated 55 million Americans over the age of 50 who have low bone mass. This easy-to-understand guide helps readers assess their risk and find a practical approach to the diagnosis, treatment, and prevention of osteoporosis. It covers bone density tests and a wide range of treatment options for osteoporosis-from hormone replacement therapy and acupuncture to calcium-rich foods, supplements, and exercise-and offers pointers on preventing broken hips and other common fractures.
Explore Book
Buy On Amazon