Motorcycles
Choose your ride, maintain your model, and take to the road safely with these pro tips.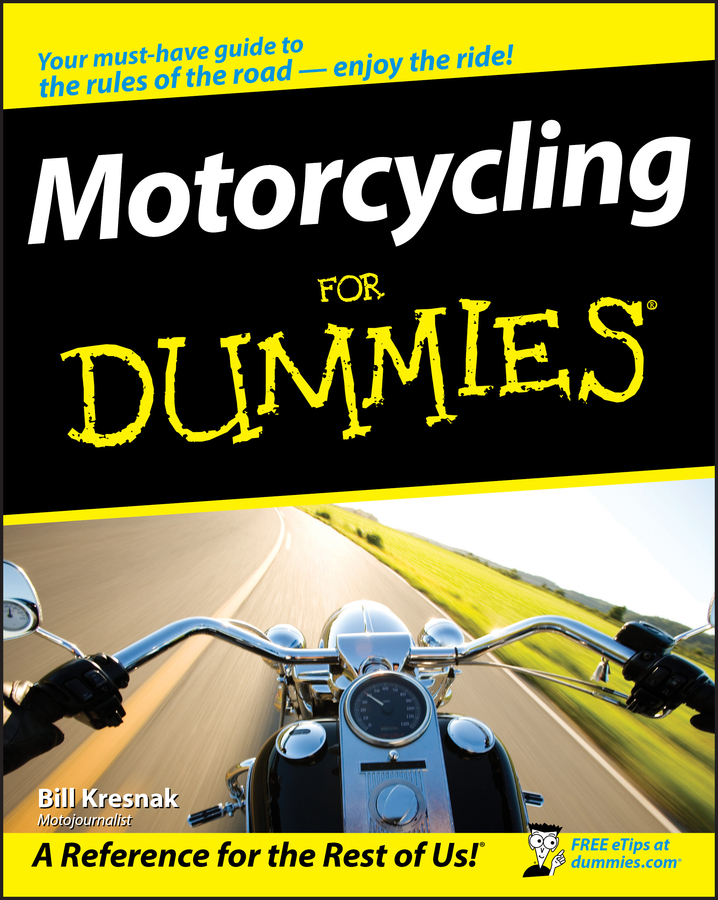 Motorcycles
Motorcycling For Dummies
Published 04-28-2008
A practical guide that gets you geared up with proper riding techniques, safety gear, indispensable items for long trips, and handling characteristics of various motorcycle types
Few activities offer more fun and excitement than motorcycling, but to get the most out of it, there's a lot you need to know, and that's where this informative motorcycle guide written in plain English comes in. From buying and maintaining a bike, to riding safely, to finding great places to ride, Motorcycling For Dummies puts you on the road with savvy and style, whether you're new to riding or an experienced motorcyclist.
You'll get plenty of help in selecting the right bike and step-by-step instructions on performing routine maintenance tasks. You'll also find out how to develop safe riding habits and, maybe most important of all, you'll learn more about motorcycling organizations and how to fit in with the biker crowd. Plus, this hands-on resource shows you advanced riding techniques, offers travel tips for long-distance rides, and even helps you get your kids started in motorcycling. Discover how to:
Buy a new or used bike
Select safe, tough riding gear, from helmet and jacket to boots and pants
Get proper training and learn essential riding skills
Insure your bike
Pass even the toughest licensing test
Try your hand at cruising, touring, sports biking, and more
Get involved in motorcycle clubs and events
Deal with dangers on the road
Customize your bike to improve both style and performance
This comprehensive guide concludes with a motorcycling glossary, a guide to motorcycling laws by state, and an appendix with plenty of online resources. Complete with lists of can't-miss biking events, legendary motorcyclists, and must-see motorcycling movies, Motorcycling For Dummies gives a whole new meaning to the term "easy rider."
Explore Book