Judaism
The Jewish people follow one of the world's oldest religions, and one that gave rise to several other Abrahamic faiths, like Christianity and Islam. Learn more about Judaism here.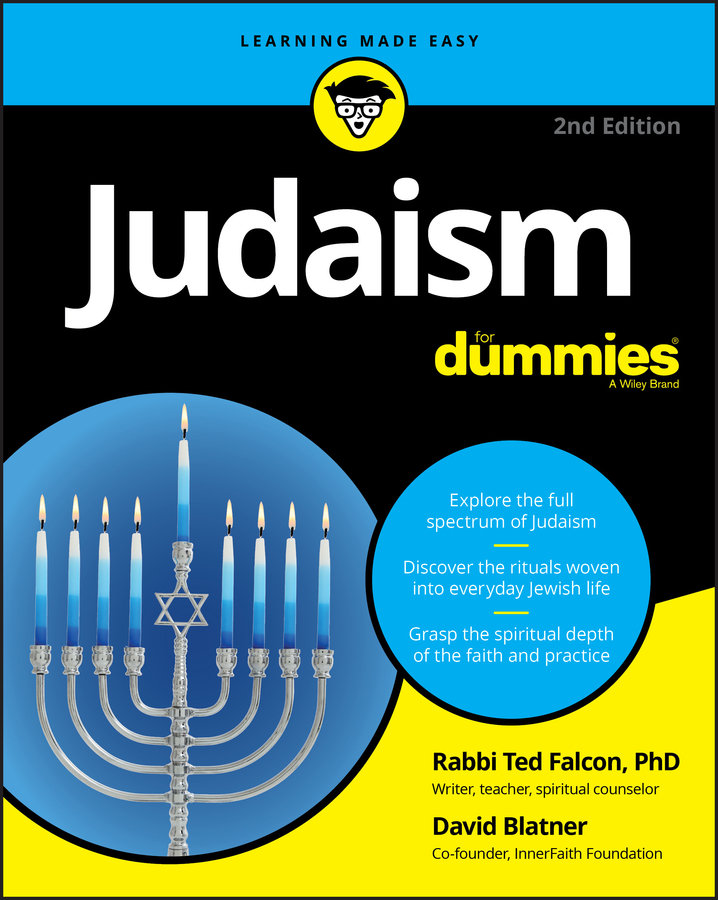 Judaism
Judaism For Dummies
Published 09-11-2019
Your plain-English guide to Judaism
Whether you're interested in the religion or the spirituality, the culture or the ethnic traditions, Judaism For Dummies explores the full spectrum of Judaism, dipping into the mystical, meditative, and spiritual depth of the faith and the practice.Â
In this warm and welcoming book, you'll find coverage of: Orthodox Jews and breakaway denominations; Judaism as a daily practice; the food and fabric of Judaism; Jewish wedding ceremonies; celebrations and holy days; 4,000 years of pain, sadness, triumph, and joy; great Jewish thinkers and historical celebrities; and much more.Â
Updates to the "recent history" section with discussions of what has happened in the first decade of the twenty-first century including: the expansion of orthodox political power in Israel; expansion of interfaith work; unfortunate recent anti-Semitic events; and other news
Expanded coverage of Jewish mysticism and meditation, which has become increasingly popular in recent years
New coverage on Jewish views of morality, including birth control, homosexuality, and environmental concerns
Revised recipes for traditional Jewish cooking, updated key vocabulary, and Yiddish phrases everyone should know
Jews have long spread out to the corners of the world, so there are significant Jewish communities on many continents. Judaism For Dummies offers a glimpse into the rituals, ideas, and terms that are woven into the history and everyday lives of Jewish people as near as our own neighborhoods and as far-reaching as across the world.
Â
P.S. If you think this book seems familiar, youÂre probably right. The Dummies team updated the cover and design to give the book a fresh feel, but the content is the same as the previous release of Judaism For Dummies (9781118407516). The book you see here shouldnÂt be considered a new or updated product. But if youÂre in the mood to learn something new, check out some of our other books. WeÂre always writing about new topics!
Explore Book
Judaism
The Torah For Dummies
Published 01-03-2008
An easy-to-understand introduction to Judaism's most sacred text
The foundation of Hebrew and Jewish religion, thought, law, and society is the Torah-the parchment scroll containing the text of the Five Books of Moses that is located in every synagogue. This accessible guide explains the Torah in clear language, even to those who were not raised in the Jewish religious tradition. Christians who want to know more about the Jewish roots of Christianity need to understand the Torah, as do followers of Islamic tradition and those interested in the roots of Abrahamic faiths. The Torah For Dummies explains the history of the Torah, its structure and major principles, and how the Torah affects the daily lives of people who follow the Jewish way of life.
Explore Book