IBS Diet
Show that pesky IBS who's boss.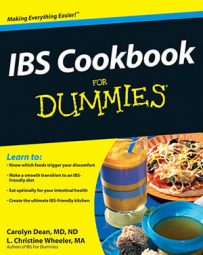 IBS Diet
IBS Cookbook For Dummies
Published 11-13-2009
Do you suffer from irritable bowel syndrome (IBS)? You're not alone; it is estimated that about 35 million Americans experience the symptoms of IBS. IBS Cookbook For Dummies provides those affected by IBS with easy-to-follow, easy-to-understand recipes to create meals using foods and methods that decrease the risk of experiencing the discomfort of symptoms associated with the disorder. Inside you'll find the dietary tips and information you need to decrease your symptoms and discomfort simply by watching what you eat. You'll find more than 100 tasty recipes you can easily make at home.
Explore Book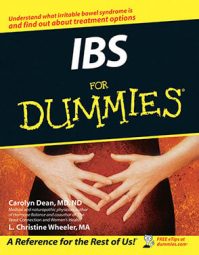 IBS Diet
IBS For Dummies
Published 10-21-2005
Get control of your symptoms and improve your quality of life Are you or a loved one suffering from IBS? This plain-English, reassuring guide explains all aspects of this frustrating condition and helps you find the right doctor and treatment plan. You get up-to-date information on the latest tests, healthy nutrition guidelines, diet and exercise plans, and the newest medicines and therapies to bring you much-needed relief.
Explore Book