General Religion & Spirituality
Interested in living more spiritually? Here, you'll find what you need to know about meditation, spirituality, and prayer, and how they can fit into your life.
General Religion & Spirituality
Books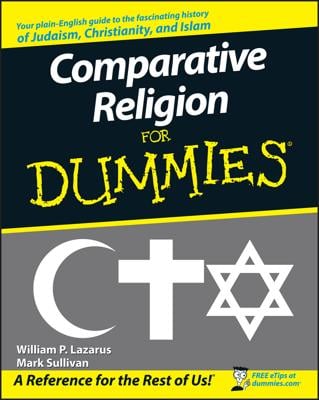 General Religion & Spirituality
Comparative Religion For Dummies
Understand the beliefs, customs, and rituals of each faith The fun and easy way to know the common elements of these widespread religions Want to know more about the faiths of Judaism, Christianity, and Islam? This plain-English guide traces their evolution from their commonorigin - Abraham - and explains their different, yet linked, beliefs.You'll see how each religion developed, endured setbacks, and became a fixture in modern society - and you'll learn how members havedeveloped similar approaches to worship. Discover: How the belief in one God originated The roots of Abraham's family tree The sacred texts of each faith Major similarities and differences How these religions influenced the world
Explore Book
Buy On Amazon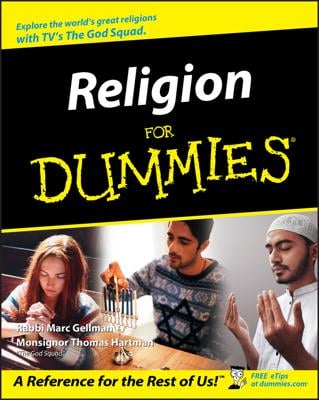 General Religion & Spirituality
Religion For Dummies
Why are we here? How should we live? What happens after we die? Why does evil exist? Religion For Dummies explains how the world's great religions answer questions that persist through generations. Authors Rabbi Marc Gellman and Monsignor Thomas Hartman are trusted religious advisors known as the God Squad. With wonderful wit and incredible wisdom, they host a daily talk show which reaches nearly 4 million homes in the New York area, and have appeared on numerous TV and radio shows. This book is not a scholarly theological treatise; it's a lively, practical, hands-on resource that will help you better understand your own religion and others. You'll explore: Religion's role in the family and in the workplace The beliefs and practices of Christianity, Judaism, Islam, and other religions Religion's impact during major passages in life such as birth, death, and marriage How to join a religion and how to pray How religion can help you deal with issues in every day life such as conflict, adversity, marriage, divorce, and more Religious rituals and ethics Religion for Dummies touches on lesser-known religions (such as, Zoroastrianism, Jainism, Sikhism). It explores how people of various faiths pray, celebrate life and death, and view moral issues. The book does not tell you what to believe, but rather encourages you to live as you believe and let your religion infuse every aspect of your life. It doesn't give simple answers to haunting, complex questions; it helps you find your own answers and pursue your own spiritual path!
Explore Book
Buy On Amazon
General Religion & Spirituality
Tarot For Dummies
The most complete reference to reading the cards and divining their wisdom!For centuries, people have used the tarot to help them gain access to spiritual knowledge and explore universal truths. You don't have to be spiritually inclined to get something out of the tarot. Even the most hard-boiled materialist, with the assistance of The Knight, The Fool, the Lovers, the Hanged Man, and all the rest of the major and minor arcana, can achieve deep insights into their own true natures and the natures of others in their lives. Used properly, the tarot can reveal to us our deepest longings, help us to confront our fears, and allow us to recognize unspoken emotional and psychological obstacles to happiness. Come along on a fascinating journey as world-renowned spiritual teacher Amber Jayanti reveals the mysteries of the tarot and shows you how to tap into its uncanny power as a tool for personal exploration and growth. Discover how to use the tarot to: Reveal new options Get a new perspective on and re-envision your life Find hope, support, and encou ragement Increase mental and emotional clarity Reaffirm what you already know Connect more deeply with your intuition Explore universal truths Answer some of life's biggest questions Tarot For Dummies explains how the tarot works, what it can and can't do for you, and how to get the most out of it. And it guides you step-by-step through: Shopping for the right deck for you Handling the cards and interpreting spreads Preparing for a reading Finding spreads that are relevant to loved ones, friends, history, and special events Distinguishing the elements of a great reading Linking the tarot with astrology, numerology, the Qabalah and other sources of wisdom Do you long to see your life from a different perspective – to "see the big picture?" Let expert Amber Jayanti show you how to interpret the tarot and re-envision your life through this ancient, mystical system of pictures.
Explore Book
Buy On Amazon