Millions of people around the world are celebrating major holidays in April. While Muslims are observing their holy month of Ramadan, both Passover and Easter fall in April as well. Here's an overview of how Muslims, Christians, and Jews are celebrating this month.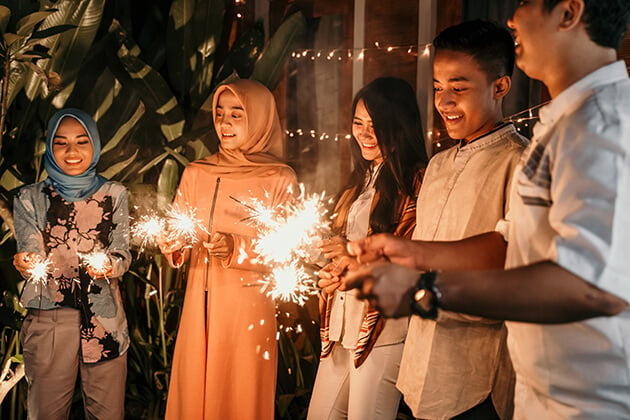 ©Odua Images / Adobe Stock
An Eid al-Fitr celebration
Ramadan
Ramadan began on March 22 and will finish on Eid al-Fitr (the festival of the breaking of the fast), which is April 21. During Ramadan, Muslims participate in daily fasts, communal worship, family gatherings, and readings of the Islamic holy book, the Qu'ran.

Ramadan is a time when Muslims focus on spiritual development, giving to charity, and showing kindness and patience to others.

To learn more about Eid al-Fitr and Ramadan, check out the article "Eid al-Fitr: Focusing on Charitable Acts."
Passover
On the evening of April 5, Jewish people around the world will gather for Passover seders, the ritual dinner and retelling of the story of the Israelites' exodus from slavery in Egypt. Passover lasts for eight days and, traditionally, Jews conduct seders the first two nights.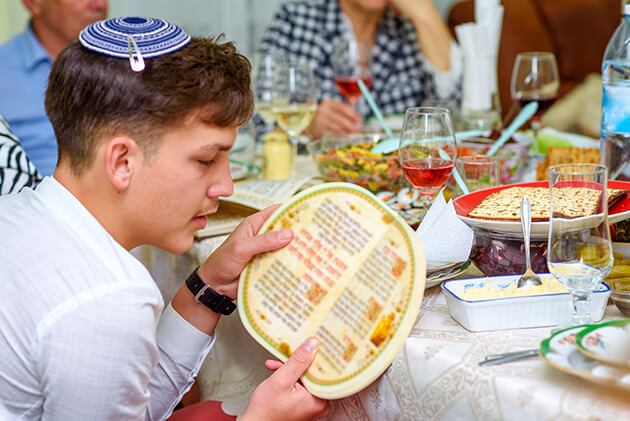 ©Inna / Adobe Stock
A Passover seder
On Passover, Jewish people thank God for delivering the Israelites from slavery, with the seder reminding them of the hardships their ancient ancestors endured. Jews also take the time during Passover to think about and pray for other people and communities (Jewish and non-Jewish alike) around the world who are enduring hardships today.
To learn more about Passover, see the article "What Is Passover and How Is It Celebrated?"
Easter
Easter this year falls on Sunday, April 9. It is considered the most holy day of the Christian church. It celebrates the resurrection of Jesus Christ, the central event of the religion. To Christians, the resurrection gives hope that they, too, will experience a resurrected life in heaven.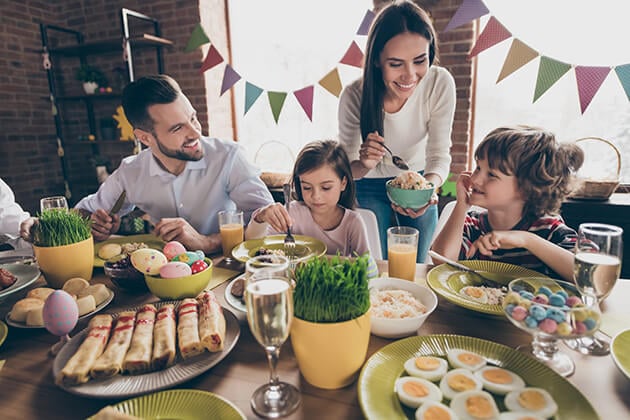 ©Deagreez / Adobe Stock
A family enjoys an Easter dinner
People celebrate Easter in many different ways, including going to church, gathering with family for meals, attending Easter parades and festivals, dyeing hard-boiled eggs (the egg represents new life and rebirth), and having Easter egg hunts for children.
To learn more about Easter, see the article "What and When Is Easter?"
About This Article
This article can be found in the category: