Financing Education
You don't need a degree in finance to pay for college. We've got the entry-level info on scholarships, student loans, working while you study, money management, and beyond. Your wallet will thank you for reading this stuff.
Financing Education
Books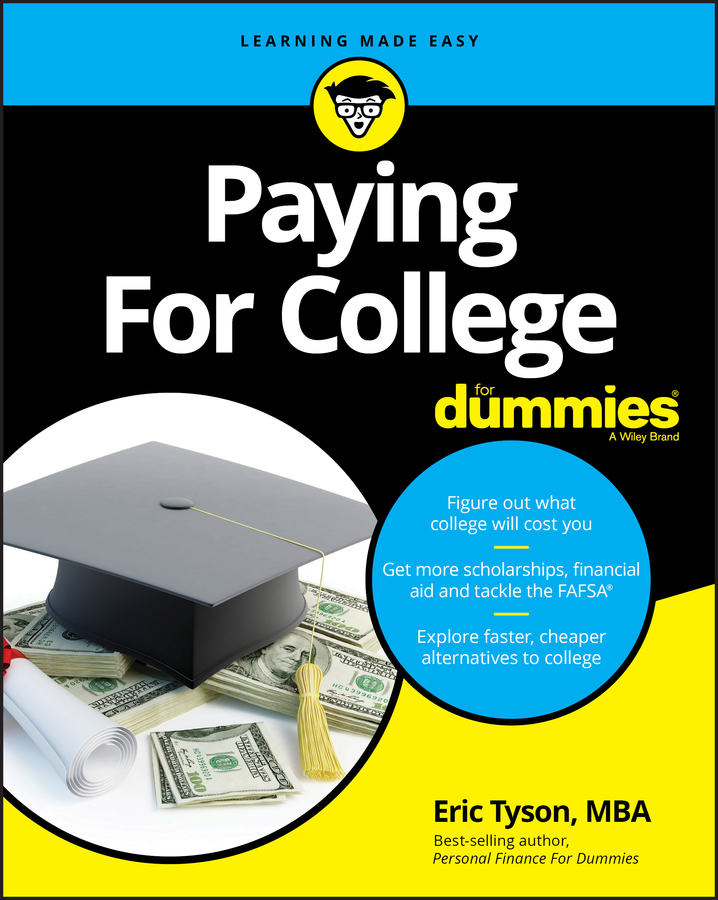 Financing Education
Paying For College For Dummies
Published 04-21-2020
Discover a concrete financial plan to finance a college education Financing a college education is a daunting task no matter what your circumstances. Bestselling author and personal finance expert, Eric Tyson offers tried and true strategic advice on how to understand loans, know your options, and how to improve your financial fitness while paying down your student loan debt. Armed with the checklists and timelines, you'll be able to: Figure out what colleges actually cost Get to know the FAFSA® and CSS Profile(TM) Research scholarship opportunities Quickly compare financial aid offers from different schools Find creative ways to lighten your debt load Explore alternatives such as apprenticeships, online programs Paying for College For Dummies helps parents and independent students navigate everything from planning strategically as a married/separated/divorced/widowed parent, completing every question on the FAFSA and CSS PROFILE forms, understanding tax laws, and so much more. No other book offers this much practical guidance on choosing and paying or college.
Explore Book
Buy On Amazon
Financing Education
Athletic Scholarships For Dummies
Published 12-19-2005
Get insider tips on navigating the recruitment process Find the right school, the right program, the right coach, and the most money You're prepared for challenges on the athletic field. But are you prepared for the challenges of winning an athletic scholarship? Let this friendly guide be your coach. It explains what kind of scholarships are out there, how to promote yourself and deal with recruiters, and how to survive possible snags after you've won your scholarship. Discover how to * Get yourself noticed and recruited * Make the most of college visits * Negotiate a contract and make a commitment * Understand redshirting * Know when and how to transfer schools
Explore Book
Buy On Amazon
Financing Education
Free $ For College For Dummies
Published 06-20-2003
Demystifies the scholarship selection process Write winning essays and get financial aid Need money for college? This simple, straightforward guide shows you how to find scholarships, grants, and other "free money" to use toward your college expenses. You get expert advice on applying for federal grants, participating in state tuition plans, competing for scholarships from private organizations, and more - with tips on avoiding scams, completing your applications on time, and finding financial aid from unlikely sources. The Dummies Way * Explanations in plain English * "Get in, get out" information * Icons and other navigational aids * Tear-out cheat sheet * Top ten lists * A dash of humor and fun
Explore Book
Buy On Amazon