Financial Careers
Money makes the world go 'round. If you're working as a financial advisor, you'll help the world turn for your clients one dollar at a time.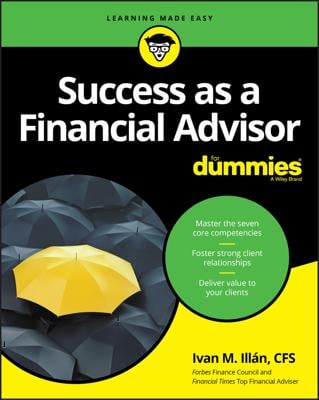 Financial Careers
Success as a Financial Advisor For Dummies
A must-have reference for financial advisors In step-by-step detail, Success as a Financial Advisor For Dummies covers how a current or would-be financial advisor can maximize their professional success through a series of behaviors, activities, and specific client-centric value propositions. In a time when federal regulators are changing the landscape on the standard of care that financial services clients should expect from their advisors, this book affords professionals insight on how they can be evolving their practices to align with the regulatory and technological trends currently underway. Inside, you'll find out how a financial advisor can be a true fiduciary, how to compete against the growing field of robo-advisors, and how the passive investing trend is actually all about being an active investor. Additionally, you'll discover time-tested advice on building and focusing on client relationships, having a top advisor mindset, and much more. Master the seven core competencies Attract and win new business Pick the right clients Benchmark your performance Start your own firm Brimming with practical expert advice, Success as a Financial Advisor For Dummies is a priceless success tool for any wannabe or experienced financial advisor.
Explore Book
Buy On Amazon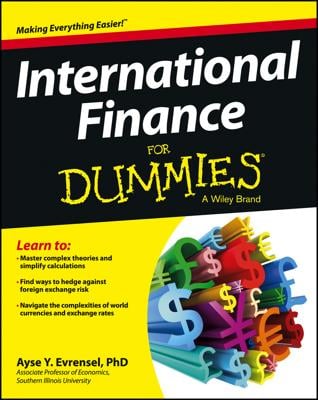 Financial Careers
International Finance For Dummies
Want to get the most out of your International Finance course? Nowadays the value of daily foreign exchange trading is more than one hundred times the value of annual international trade in goods and services. As result of the great importance of international financial transactions, the subject of international finance continues to develop as fast as—or faster than—any other field in economics and finance. International Finance For Dummies sheds light on this increasingly important subject for the growing number of students required to take this course. If you're an undergraduate or MBA student enrolled in an international finance course, this hands-on, friendly guide gives you everything you need to succeed. Plus, it includes up-to-date information on the latest changes to International Finance Reporting Standards, its impact on a company's overall finances, and the various currencies and institutions available worldwide. Serves as an excellent supplement to your international finance texts Provides easy-to-understand explanations of complex material Brings you up-to-speed on the concepts and subject matter you need to know International Finance For Dummies is your ticket to scoring your highest in your international finance course.
Explore Book
Buy On Amazon