ETFs
Exchange-traded funds are popular ways to capture whole indexes, sectors, commodities, and investment themes. Learn what they are and how to make them work for you.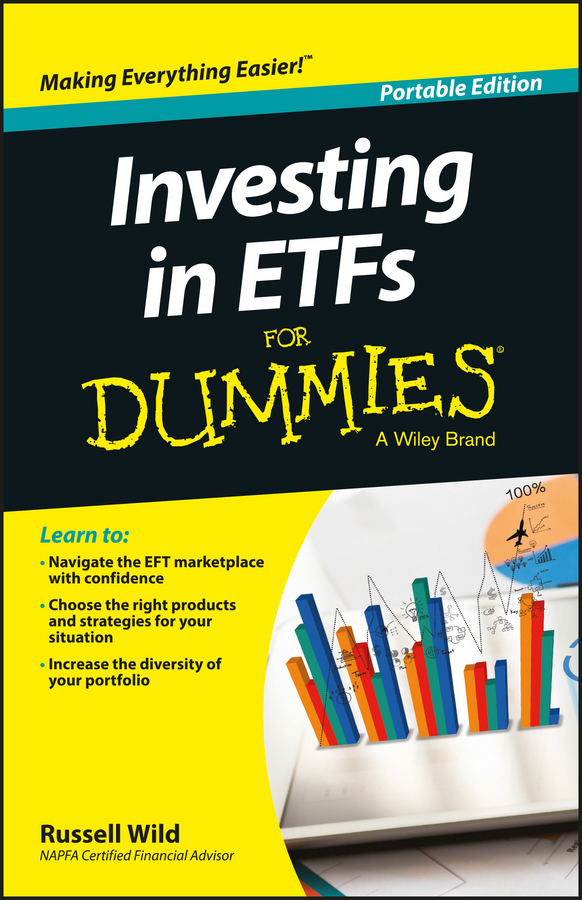 ETFs
Investing in ETFs For Dummies
Published 10-26-2015
Diversify! Add ETFs to your investment portfolio Whether you are a seasoned investor or you're just getting into the investment game, one thing is certain: you need to diversify! Investing In ETFs For Dummies is a practical, easy-to-use resource that introduces you to the world of exchange-traded funds—and provides you with the knowledge you need to incorporate ETFs into your investment strategy. Discover commodity ETFs, style ETFs, country ETFs, and inverse ETFs, all of which play an important role in this new trading environment. Supplement your knowledge with an understanding of the risks and rewards associated with ETF investments, and consider how ETF investments can complement your current portfolio. Though not as well-known as some other investment options, ETFs are wonderful tools for filling in the gaps in your investment portfolio. These investment options have the power to give you access to markets or investment areas that, otherwise, may be restricted, too expensive, or exceedingly risky—and can open investment doors you may have not yet considered. Understand how to navigate the ETF marketplace with confidence Make informed investment decisions based upon fundamental knowledge about the ETF market Explore the latest ETF products, providers, and strategies to guide you in choosing the right ones for your needs Increase the diversity of your investment portfolio, and bring a new facet of potential to your investment strategy Investing In ETFs For Dummies is a great resource if you're looking to enhance your investment portfolio by participating in the ETF market!
Explore Book
Buy On Amazon