Cancer Recipes
It's true what they say — cancer sucks. We can help as you check your symptoms, research treatment options, cope with chemo, and search for hope.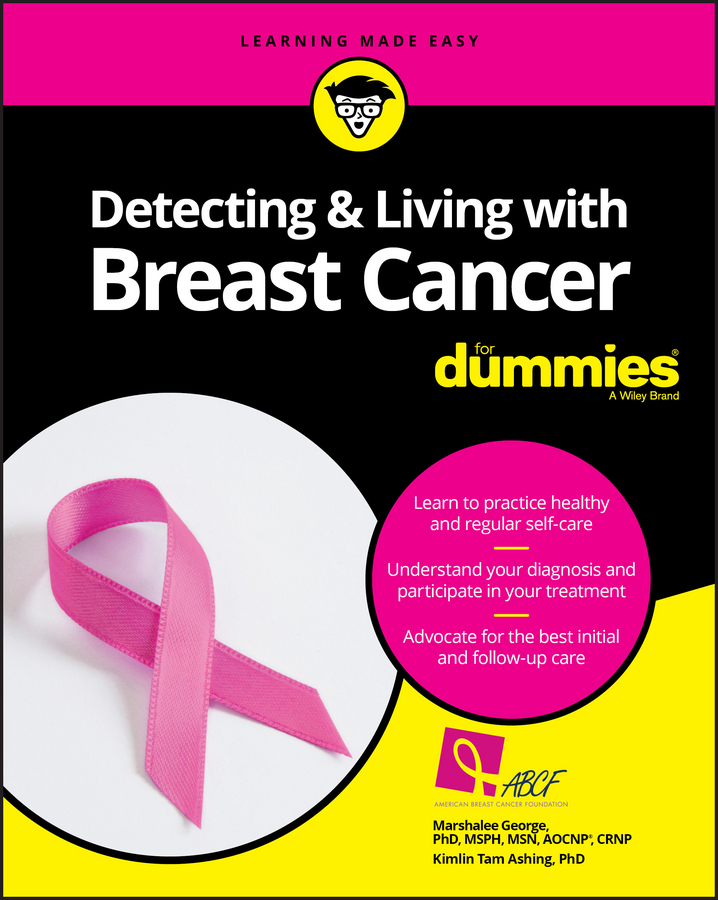 Cancer Recipes
Detecting & Living with Breast Cancer For Dummies
Published 08-28-2017
Your trusted, no-nonsense guide to detecting and managing breast cancer From the breast health experts at the American Breast Cancer Foundation comes a sensitive and authoritative guide to the most common cancer in women: breast cancer. Covering everything from prevention to dealing with a diagnosis to coping with life after cancer, it serves as a trusted resource for anyone whose life has been touched by this dreaded disease. Advancements in breast cancer prevention, detection, and treatment are being made every day, but it can be overwhelming and confusing knowing where to turn and who to trust. Detecting & Living with Breast Cancer For Dummies distills the information into one easy-to-follow guide, giving you quick, expert advice on everything you'll face as you manage your breast health. From getting to know your treatment options to talking to loved ones about breast cancer—and everything in between—it does the legwork for you so you can take a deep breath and focus on your health. Perform regular self-exams the right way Cope with the many decisions that need to be made if you're diagnosed Ask the right questions about surgery, chemotherapy, radiation, and breast reconstruction Decipher complicated pathology reports with confidence Whether you're at risk for breast cancer or have been diagnosed and want to know your options, Detecting & Living with Breast Cancer For Dummies empowers you to take your health into your own hands.
Explore Book
Buy On Amazon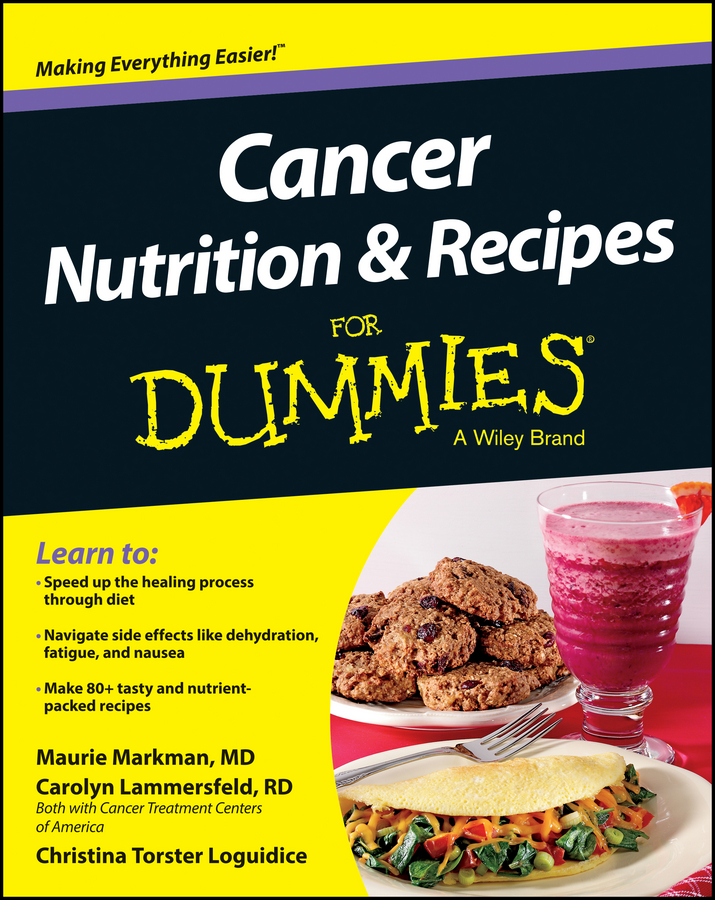 Cancer Recipes
Cancer Nutrition and Recipes For Dummies
Published 07-29-2013
Fight cancer from the inside out Cancer treatments such as surgery, chemotherapy, and radiation can be as hard on the body as the disease itself, and detailed nutritional advice is usually not part of the program. Yet eating the right foods can actually help lessen the strength of some of the most powerful symptoms of cancer and the side effects of treatment, allowing the patient to better fight the disease. Now, Cancer Nutrition & Recipes For Dummies is your trusted, informative guide to fighting cancer from the inside out. Designed for cancer patients and their families, Cancer Nutrition & Recipes For Dummies focuses on foods best tolerated during—and that can ease side effects of—cancer treatment. It also offers advice for menu planning, nutritional analysis, diabetic exchanges, and much more. Serves as a guide for cancer nutrition before, during, and after treatment Gives you a wealth of easy, immediate steps to speed up the healing process through diet Offers advice on treatment as well as solutions to common side effects like dehydration, fatigue, and nausea Enables cancer patients to put their strongest foot forward when starting treatment Cancer Nutrition & Recipes For Dummies targets those dealing with cancer and the loved ones who take care of them, aiding both parties in alleviating some of the side effects of the cancer treatment through change in diet.
Explore Book
Buy On Amazon
Cancer Recipes
Chemotherapy and Radiation For Dummies
Published 04-22-2005
An informative, compassionate guide for cancer patients and their loved ones Each year, more than 1 million people get treated for cancer, and most of these will undergo chemotherapy, radiation therapy, or both. This reassuring, optimistic guide helps people get a handle on treatment options and explains in plain English how chemotherapy and radiation therapy really work. It offers detailed advice on how to alleviate and cope with side effects-which range from hair loss to nausea to anemia-and describes how good nutrition, meditation, support groups, and other techniques and resources can help in the recovery process.
Explore Book
Buy On Amazon