Buddhism
Find your nirvana with these insightful articles about Buddhist history and philosophy.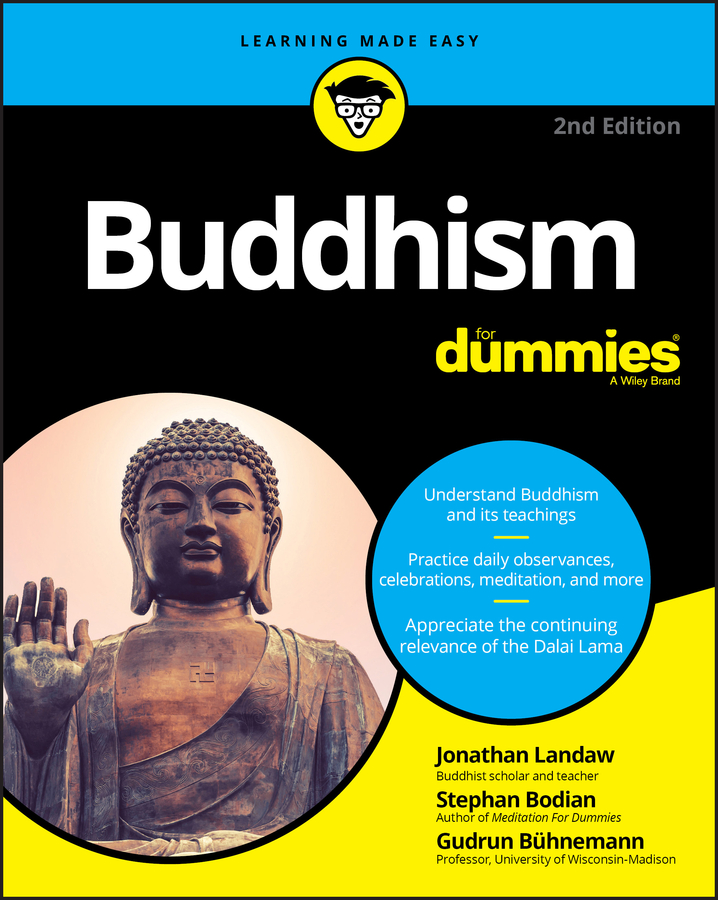 Buddhism
Buddhism For Dummies
Published 08-27-2019
Your hands-on guide to this widely practiced and ancient religion Buddhism, one of the world's most widely practiced religions, is a fascinating yet complex eastern religion that is rapidly spreading throughout western civilization. What does it mean to be a Buddhist? What are the fundamental beliefs and history behind this religion? Buddhism For Dummies explores these questions and more in this updated guide to Buddhist culture. You'll gain an understanding of the origins of this ancient practice and how they're currently applied to everyday life. Whether you're a searcher of truth, a student of religions, or just curious about what makes Buddhism such a widely practiced religion, this guide is for you. In plain English, it defines the important terms, explains the key concepts, and explores in-depth a wide range of fascinating topics. New and expanded coverage on all the schools of Buddhism, including Theravada, Tibetan, and Mahayana The continuing relevance of the Dalai Lama Updated coverage on daily observances, celebrations, styles, practices, meditation, and more Continuing the Dummies tradition of making the world's religions engaging and accessible to everyone, Buddhism For Dummies is your essential guide to this fascinating religion.   P.S. If you think this book seems familiar, youÂre probably right. The Dummies team updated the cover and design to give the book a fresh feel, but the content is the same as the previous release of Buddhism For Dummies (9781118023792). The book you see here shouldnÂt be considered a new or updated product. But if youÂre in the mood to learn something new, check out some of our other books. WeÂre always writing about new topics!
Explore Book
Buy On Amazon