Bridge
Dozens of articles to help you build your bridge skills, bid like a pro, and emerge as the ultimate player.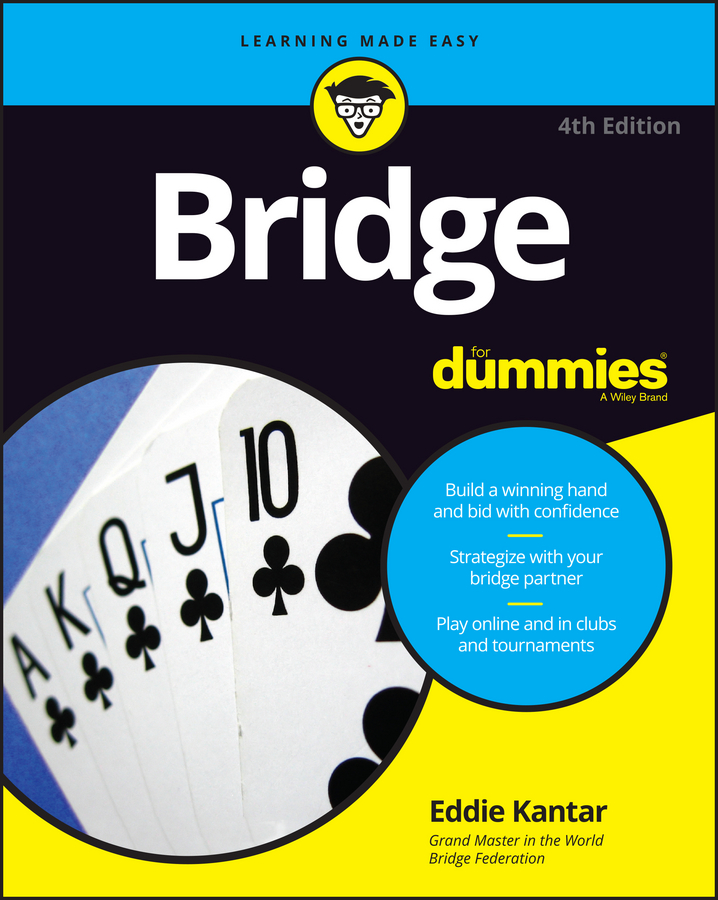 Bridge
Bridge For Dummies
Published 06-13-2016
Try a hand at bridge—and outsmart your opponents Bridge is the most popular card game in the world—and, as any player will tell you, is simply the best card game ever. Whether you're new to the game or a long-time player looking for new tricks, this new edition of Bridge For Dummies walks you through the intricacies of the game and arms you with tried-and-true tips and strategies for being a better player and beating your opponents from the very first draw. Covering not only traditional contract bridge, but other popular variations of the game—including ACOL, Rubber, and Duplicate Bridge—this hands-on, friendly guide takes the guesswork out of this beloved game and arms you with the knowledge and know-how to make your game mates your minions. From knowing when and how high to bid to bringing home the tricks when you end up in a trump contract, it'll take your bridge skills to the next level in no time! Strategize with your bridge partner Confidently play bridge in clubs and tournaments Use basic and advanced bidding techniques Find bridge clubs and tournaments all over the world Are you ready to trump the competition? Success is a page away with the help of Bridge For Dummies.
Explore Book
Buy On Amazon