Banking Careers
Banking can be one of the most lucrative and exciting fields to work in. Learn the ins and outs of how to get started — and get ahead — in the banking industry.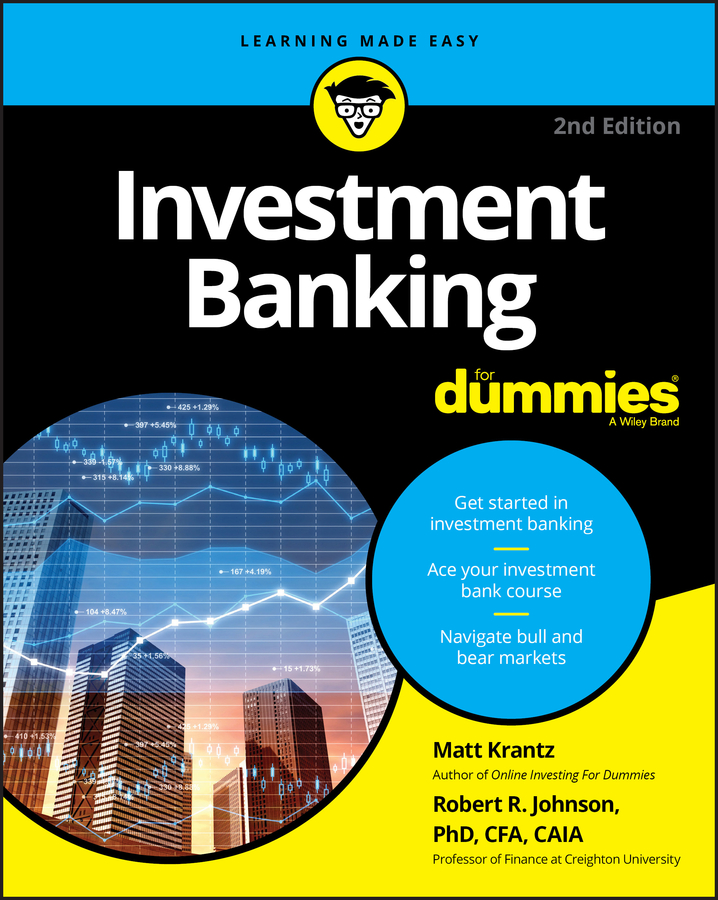 Banking Careers
Investment Banking For Dummies
Published 07-21-2020
Wrap your head around the complicated world of investment banking with this understandable and comprehensive resource The celebrated authors of Investment Banking For Dummies, 2nd Edition have updated and modernized their best-selling book to bring readers an invaluable and accessible volume about the investment banking industry. Written in the straightforward and approachable tone the For Dummies series is known for the world over, authors Matthew Krantz and Robert Johnson have created an indispensable resource for students and professionals new to investment banking. The book covers all the crucial topics required to understand the fundamentals of the industry, including: Strategies for different types of risk management: market, credit, operating, reputation, legal, and funding The key investment banking operations: venture capital, buyouts, M&A, equity underwriting, debt, and more The relationship between leverages buyout funds, hedge funds, and corporate and institutional clients Investment Banking For Dummies, 2nd Edition offers, for the first time, a brand-new chapter devoted to cryptocurrencies, and new content on "unicorn" IPOs, including Uber, Lyft, and Airbnb.
Explore Book
Buy On Amazon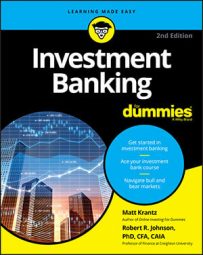 Banking Careers
Investment Banking For Dummies, 2nd Edition
Published 07-06-2020
Investment banking is one of the most lucrative fields in business; it's also one of the most complex. This second edition of Investment Banking For Dummies will prove an invaluable resource for both novices and seasoned professionals alike. With the latest on major financial changes we've seen in recent years, you'll find the fundamentals, along with risk management strategies, advice on cryptocurrencies, updated IPO information, and much more.
Explore Book
Buy On Amazon