Ancient Greek History
This influential culture spread far beyond the modern Greek isles and permeates the world today. Explore ancient Greece and the gods who ruled over it.
Ancient Greek History
Books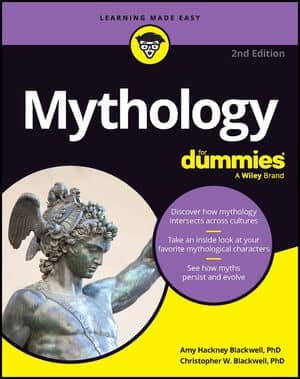 Ancient Greek History
Mythology For Dummies
Discover (or rediscover!) history's greatest myths and legends From Grendel and Beowulf to Poseidon, Medusa, and Hercules, the gods, monsters, and heroes of mythology are endlessly weird and fascinating. And if you're looking for a helpful companion to this wild collection of creatures, humans, and deities, you've found it! Mythology For Dummies delivers the straight goods on history's most popular myths, helping you make sense of even the most complicated ancient stories. You'll learn about the origins of your favorite myths, their cultural impact, and more. Discover: The coolest mythological characters, including intrepid Odysseus, the volatile gods of Mount Olympus, and Thor and Loki How ancient mythology intersects with our daily lives in pop culture, high culture, and everything in between Mythological destinations, like Atlantis, and famous sites from Greek, Roman, and Norse mythologyAn engrossing guide to some of the most enduring and interesting tales from throughout history, Mythology For Dummies serves up the inside scoop on almost every myth or legend you'd care to learn more about.
Explore Book
Buy On Amazon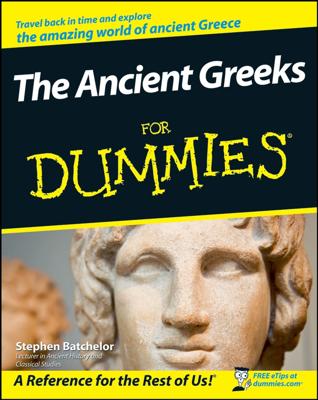 Ancient Greek History
The Ancient Greeks For Dummies
The civilisation of the Ancient Greeks has been immensely influential on the language, politics, educational systems, philosophy, science and arts of Western culture. As well as instigating itself as the birthplace of the Olympics, Ancient Greece is famous for its literature, philosophy, mythology and the beautiful architecture- to which thousands of tourists flock every year. This entertaining guide introduces readers to the amazing world of the Ancient Greeks. It offers a complete rundown of Greek history alongside fascinating insights into daily life in Ancient Greece and a captivating overview of Greek mythology. Readers will discover how this ancient culture came to be the cornerstone of Western civilisation and the enormous influence it has had on our language, politics, education, philosophy, science, arts and sport. The history of Ancient Greece remains a wide topic of interest, particularly renowned for its influential and diverse culture This basic guide will allow greater access to this vibrant area of study, and provide a distinct and light-hearted approach to this vast area history Covers dozens of topics, including; the early civilisations, war & fighting, home & family, day-to-day life and much, much more! About the author Steve Batchelor is a lecturer in Classics at Richmond College and has been teaching ancient history for 10 years. He has written reviews for various publications, including History Today, and he has also been involved in running guided historical tours of Greece.
Explore Book
Buy On Amazon