How to Use the Linqto Application to Market on Facebook
How to Use the Linqto Application to Market on Facebook
The Linqto application is a live online platform that's easy to use, good for marketing, and doesn't require you to download anything to get started. It's available as a Facebook application; a standard URL provides an additional entry point to the live site. Here's how to get started with the Linqto application: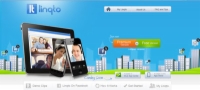 1

Go to www.linqto.com, and click the Try It Free button.

Here you will see details about the 30-day free trial offer.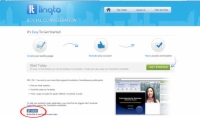 2

To receive the 30-day trial offer, click the Log in button.

You're taken to a login page that asks for permission to log in to your Facebook account. On this page you need to choose who can see the posts that this app makes for you on your Timeline. You can choose to make the posts public, only visible to your Facebook Friends, or you can choose to make them visible only to you.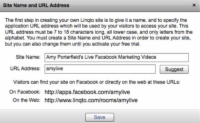 3

Click Log In with Facebook to access Linqto via your Facebook account.

You're prompted to create a site name and URL for your visitors to use to access your site.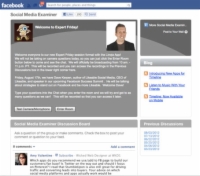 4

Type a site name and URL that best represent your business and the type of videos you'll be streaming and then click Save.

After you set up your site name and URL, you're taken to your personal Linqto application. This page is what your users will see before they enter a live-video viewing room. You can add details about your upcoming videos and links to other websites.
5

Click Activate.

This will activate your account.
6

Enter your credit-card information in the next page and click Activate Subscription.

You'll be billed $8 per month as long as your account is active.

After you activate your account, your Linqto URL address is live.