How to Deliver RSS Feeds to Your Facebook Marketing Page with dlvr.it
How to Deliver RSS Feeds to Your Facebook Marketing Page with dlvr.it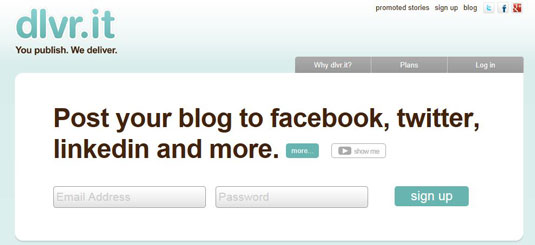 17
In the appropriate fields on the main page, enter your e-mail address and a password of your choice. Click Sign Up.
A page opens where you can enter the RSS feed of your blog.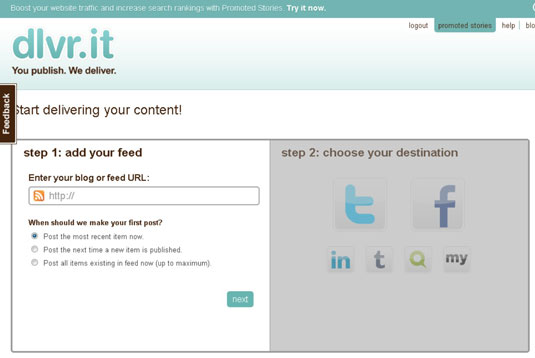 27
Enter the RSS feed of your blog.
Make sure you enter this field correctly.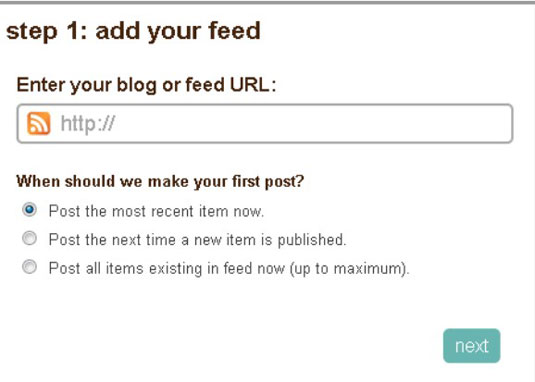 37
Select the appropriate radio button and click Next.
The radio buttons let you indicate whether you want to post your first item now or the next time a new item is published, or to post all items in the feed.
Consider your options carefully and choose the option that best fits your brand and audience. When you click the Next button, The Step 2: Choose Your Destination section is highlighted.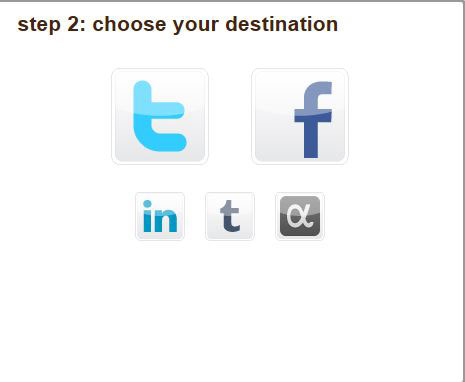 47
Click the Facebook button.
The application detects whether you're logged in to Facebook, and if you're not, it prompts you to log in to your account.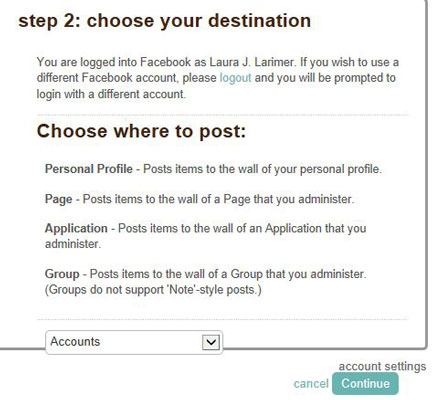 57
From the drop-down menu, choose the Facebook Page where you want to post your blog.
Select your business page.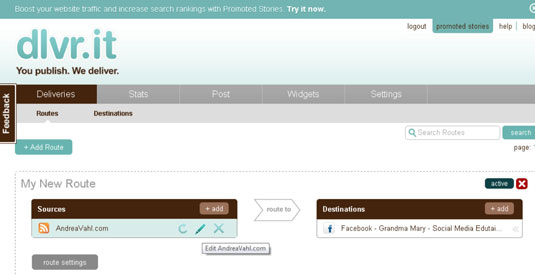 67
Click Continue.
You get a message that the route (the automated posting from your blog to your Facebook Page), has been added, and you see your new route. You can add more routes (to Twitter, LinkedIn, or your Facebook personal Profile), if you want, by clicking the Add Route button.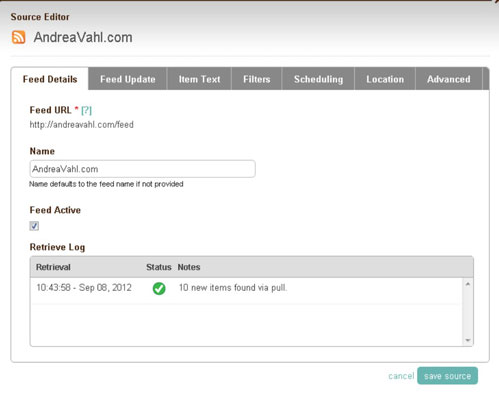 77
(Optional) Mouse over your Sources or Destinations.
You see a pencil icon; click that icon to see advanced settings. These settings give you much more control of when your blog posts are posted, what text is displayed, what filters you can add to the RSS feed, and more.