6 Tips for Producing Your Own Vlog
6 Tips for Producing Your Own Vlog
The vlog has in fact become a staple on YouTube. Some vlogs are quite funny, and others truly informative, yet way too many are simply not worth watching.
That's because vlogs are either poorly produced, or they lack focus in their subject matter, or they suffer from a combination of both. Like most other staples, the bar has been raised on what's now acceptable.
Here are some suggestions to maximize your potential when it comes to your vlog: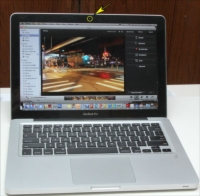 1

Use a good‐quality camera.

Though a DSLR produces the best quality, a webcam — as long as it can capture HD — works pretty well. Plus, it's simple to use and requires little, if any, setup.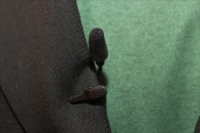 2

Use a separate microphone.

It may not always be easy to work with a microphone, but trust us — it's often worth the aggravation. Why have your voice sound tinny and distorted when all it takes is plugging in an external microphone? Even a cheap one will make your voice sound better than the microphone on the webcam or your computer. You can even use a lavalier, as shown.
3

Be consistent.

If you're looking for an audience, think of yourself as a brand. That means the format and setting should remain consistent with each video. Here's an opportunity to show some originality with props, background, and set.
4

Improve the lighting.

If you think the overhead lamp and illumination from your monitor will suffice, think again. Add some light outside of the video frame. If you don't want to use photo lighting, a plain household lamp (with shade) that's capable of providing bright, soft illumination is your best bet.
5

Don't ramble.

The difference between a great blog and a terrible blog depends on several factors — the host's sense of presence, the subject matter, and the length, for example — but it's the host not getting to the point that often acts as the deciding factor for the viewer to move on to another video. Don't be that person. Instead, plan in advance what you want to say, and when the time comes to record it, be sure to manage your delivery effectively. Also, be sure to capture several takes so that you end up sounding as fluid as possible.
6

Don't count on needing only a single take.

It's not a sport, nor is it something you need to do live, so always take your time and reshoot parts that are not perfect — not just for getting your vocal delivery right, but also to make the video visually more interesting. You can do that by shooting each take from a different angle or by framing your subject a bit differently.