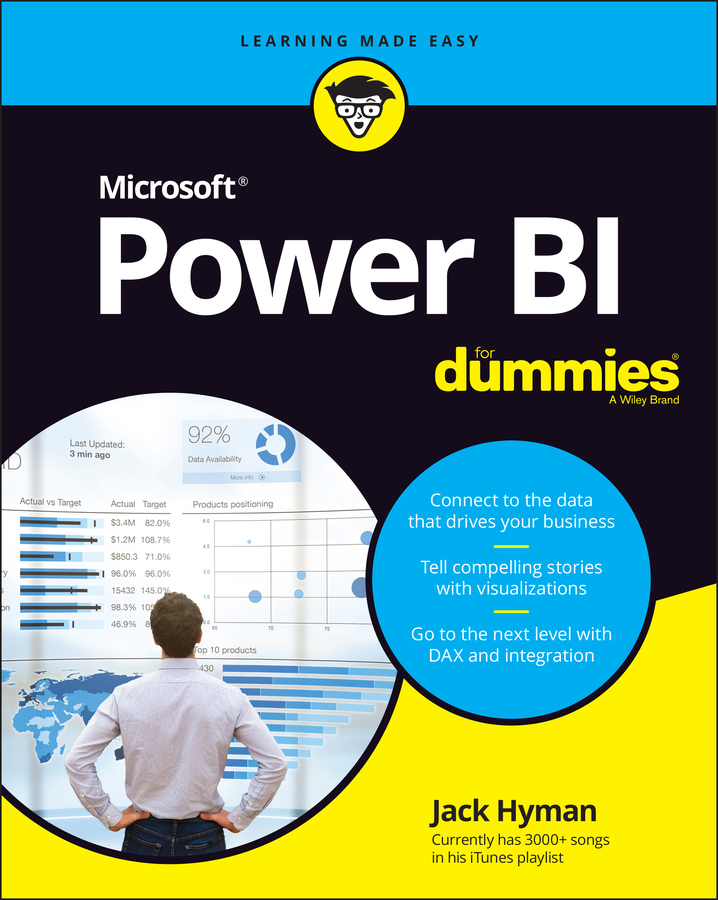 Microsoft Power BI For Dummies
By: Jack A. Hyman Published: 02-08-2022
Reveal the insights behind your company's data with Microsoft Power BI
Microsoft Power BI allows intuitive access to data that can power intelligent business decisions and insightful strategies. The question is, do you have the Power BI skills to make your organization's numbers spill their secrets?
In Microsoft Power BI For Dummies, expert lecturer, consultant, and author Jack Hyman delivers a start-to-finish guide to applying the Power BI platform to your own firm's data. You'll discover how to start exploring your data sources, build data models, visualize your results, and create compelling reports that motivate decisive action.
Tackle the basics of Microsoft Power BI and, when you're done with that, move on to advanced functions like accessing data with DAX and app integrations
Guide your organization's direction and decisions with rock-solid conclusions based on real-world data
Impress your bosses and confidently lead your direct reports with exciting insights drawn from Power BI's useful visualization tools
It's one thing for your company to have data at its disposal. It's another thing entirely to know what to do with it. Microsoft Power BI For Dummies is the straightforward blueprint you need to apply one of the most powerful business intelligence tools on the market to your firm's existing data.
Articles From

Microsoft Power BI For Dummies
General (Data Science)
Microsoft Power BI For Dummies Cheat Sheet
Cheat Sheet / Updated 03-01-2022
Microsoft Power BI is an enterprise-class data analytics and business intelligence platform that users connect to for data analysis, visualization, collaboration, and distribution. The platform takes a unified, scalable approach to business intelligence that enables users to gain deeper data insights while using virtually any data source available. With Power BI, you can access tools to support the entire data analysis lifecycle — from importing to transformation to visualization and collaboration. Power BI, as part of the Microsoft Power Platform, is complementary to its sister application of Power Apps (for no-code/low-code application development), Power Automate (for workflow development), and Power Virtual Agents (for chatbots.). Each of these applications works well with one another. Strong integration opportunities also exist between Microsoft 365 (Word, Excel, PowerPoint, and SharePoint) and Dynamics 365. When you're looking to realize the value of your data using Microsoft applications, or even third-party applications, Power BI can provide the insights you and your organization look for at speed and scale.
View Cheat Sheet