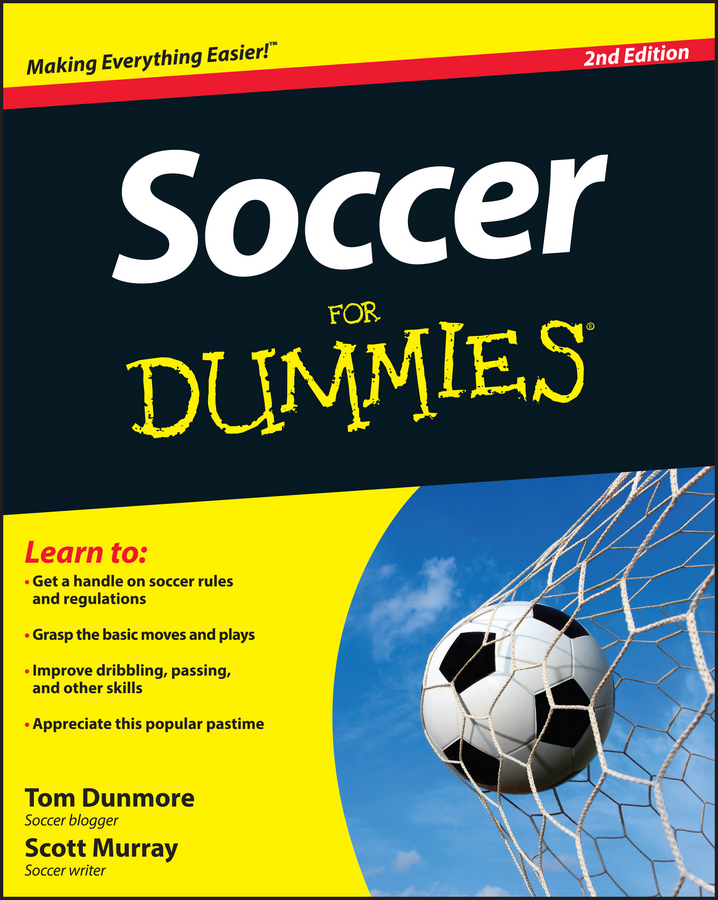 Soccer For Dummies
By: Thomas Dunmore and Scott Murray Published: 03-04-2013
Learn to:
Get a handle on soccer rules and regulations
Grasp the basic moves and plays
Improve dribbling, passing, and other skills
Appreciate this popular pastime
Learn the basics, improve your game knowledge, and reach your soccer playing goals
Do you get a kick out of soccer? Whether you're a youth league player, a soccer parent, or a World Cup fan, here at last is the book you've been waiting for. Now updated with the latest history, stats, and rules of this popular sport, Soccer For Dummies is the ultimate guide to the greatest and most popular sport on the planet.
Kick off — get a beginner's history of soccer, from its early days in China to the modern game that's showcased in stadiums and played on soccer fields all across the globe
Get to the nitty-gritty — discover the rules of the game, what each player on the field is expected to do, the tactics they employ, and the skills they need to play
The biggest sport in the world — explore everything about the professional game of soccer, from the biggest show on earth — the FIFA World Cup — to other international tournaments such as the European Championships, Copa America, and the CONCACAF Gold Cup
For fans — find out what you can expect at a professional soccer game, as well as the lowdown on where you can find soccer on television, online, in newspapers, magazines, books, movies, and on DVDs
Open the book and find:
How soccer is played (and scored)
Tips on coaching, how to keep fit, and how to play "the beautiful game"
An in-depth look at women's soccer
How club soccer is organized across the world
Important international and club teams
Fun soccer facts and interesting tidbits
A look at the game's most fascinating players
Articles From

Soccer For Dummies